Flexible LED Screen
The YUCHIP Flexible LED screen DIY transfers your idea to reality. Flexible LED display is built in any shape at any place, like exhibition center, museum, science hall, shopping mall, casino, clubs, etc. With its various conventional shape, it makes events and locations even more exciting and attractive.
YUCHIP offers you outstanding flexible LED screens of outdoor and indoor types and for all kinds of installation. 
We have 17 years of professional LED screen manufacturing and projecting experience and have skilled engineers and an R&D team who will assist and guide you on your project.
Flexible LED Screen Product Categories
Flexible LED screen DIY transfers your idea to reality. You can build flexible LED displays of various shapes in various applications, like exhibition centers, museums, science halls, shopping malls, casinos, clubs, etc. Also, another widespread use is that flexible LED screen panels are built as miracle tunnels, adding magic and a fantastic illusion atmosphere.
A flexible LED screen can be of various orientations, applications, and sizes. It makes a location, area, or vicinity even more fun to see and adds excellent flavor during numerous occasions and events. The flexible LED screen comprises smooth and soft panels that you may easily splice into various shapes and angle degrees. Also, its material is made out of sturdy components such as die-casting aluminum or aluminum.
YUCHIP's outstanding flexible LED screen is bendable up to 145 degrees. As a result, it perfectly realizes a concave and convex shape in one screen.
Ultra-flexible PCB, superb silicon materials mask, and soft LED module frame to ensure you a highly regular seamless column flexible LED screen.
It's IP65 waterproof and has high brightness for outdoor innovative LED screens. You can easily create an outdoor curved and column creative LED.
Why YUCHIP Flexible LED Screen
Flexible LED display provides you utmost possibilities to create innovative LED screens. At YUCHIP, our LED screen experts use state-of-the-art techniques and industry-leading raw materials to make the best flexible LED display for you. Also, it undergoes quality processes and inspections that every piece follows our protocol and international standards.
YUCHIP PCB adopts Shengyi technology, immersion gold process, S1000-2 base material, unique circuit layout, and multi-layer board process design to offer you the best flexibility.
Each flexible LED display panel has an 18pcs strong magnet (2000GS/panel) to provide you with easy and reliable front service.
The high contrast ratio black LED delivers you delicate and smooth picture performance and an excellent visual experience.
Customize Your Own Flexible LED Screen
YuChip professional R&D team aims to create industry-leading flexible LED display screen products and provide you with optional solutions. We launched different flexible LED board sizes and pixel pitches to meet your specific project needs.
You can get various flexible LED display panel sizes of 240 x 120, 256 x 128, and 320 x 160 from us.  At the same time, we can customize the panel size for you, especially if you consider the installation space in your area.
The flexible LED display has a vast resolution, and pixel pitch ranges from 1.25mm, 1.5mm, 1.6mm, 1.8mm 2mm, 2.5mm to 3mm, and 4mm.
Rather than a standard flexible LED display, we can customize any irregular shape based on your needs and desired project outcomes.
YUCHIP:

Your Professional Flexible LED Screen Manufacturer

YUCHIP is your best flexible LED screen manufacturer that has 17 years of professional manufacturing and project experience. Our engineers use top-notch technology and the best materials to create a high-quality flexible LED display for you.

A flexible LED display is bendable and robust to make your needed creative LED video screen. Especially a giant flexible LED screen will make your places more eye-catching. So, we work on large-scale production to make flexible LED walls affordable.

Also, in our years of manufacturing expertise, we take pride in our rich track record and excellent client satisfaction rate from our global customers. We look forward to working with you soon. Get in touch with us, and you will get a better flexible LED screen price. Contact us now!
Our Factory
Parameters
Flexible LED Screen Related Videos
Flexible LED Screen Latest Catalog
Flexible LED Module Specification

Pixel Pitch (mm)

2

2.5

3

4

5

6

8

10

Pixel Configuration

SMD1010

SMD1515

SMD2121

SMD2121/

SMD1921

SMD2121

SMD3528

Encapsulation

3 in 1

Colors Matches

6:3:1

Module Resolution (pixels)

128 x 64

96 x 48

80 x 40

64 x 32

32 x 32

32 x 16

Module Pixel (pixels)

8192

3200

2048

1600

1024

Module Size (mm)

256 x 128

240 x 120

256 x 128

320 x 160

192 x 192

256 x 128

320 x 160

Flexible LED Cabinet Specification

Cabinet Size (mm)

640 x 640

Cabinet Resolution (pixels)

256 x 256

160 x 160

128 x 128

80 x 80

64 x 64

32 x 32

16 x 16

Cabinet Pixels (pixels)

65536

25600

16384

6400

4096

Cabinet Material

Die casting Aluminum/ Aluminum

Cabinet Weight (kg)

14

Flexible LED Screen Specification

Pixel Density(pixel/m²)

210000

160000

62500

40000

15625

10000

Brightness(cd/m²)

≥ 700

≥ 800-1200

Brightness Adjusted

256 grade by software or by Auto-optic induced

View Angle

Horizontal 140°; Vertical 140°

Best Viewing Distance (m)

≥ 2m

3

4

5

6

8

10

Communication Distance(m)

<100meter by Internet Cable(without Relay; Multimode fiber cable < 500m; Single-mode fiber cable < 20km

Display Work Method

1/16 Scan

1/10 Scan

1/8 Scan

1/3 Scan

1/2 Scan

LED Driving Method

Constant driving current

Color Contrast Ratio

5000:1

Gray Grade

16bit

Display Color

439, 804, 651, 110

Refresh Frequency (Hz)

≥1920, ≥3840 Optional

Picture Display Method

Intellective control technology, test-itself technology, correct technology, Synchronization Control

Input Signal

DVI (S-VIDEO, CVBS, DP, HDMI, VGA, PAL/NTSC, etc. through Video processor converting)

System Operating

WINDOWS 98, WINDOWS 2000, WINDOWS XP,WINDOWS 7 etc.

Control System
Front/Rear IP Level

IP65

Working Temperature (ºc)

-20~+70

Stored Temperature (ºc)

-40~+80

Operation Humidity (RH)

0-95%

Display Lifetime (hours)

10 years or more (natural environment)

100000 hours (ideal environment)

Maintenance

Front/ Rear Side

Working Voltage

AC110 / AC220V±10% 47~63HZ

Power Consumption

Max: 700W/㎡ ; Ave:250W/㎡

Out Of Controlled Dot

≤3/10,000 (Out of controlled dots means the pixels of which the brightness and the wavelength are both >10% depart to the normal one)
(P4 Flexible LED Display Panels)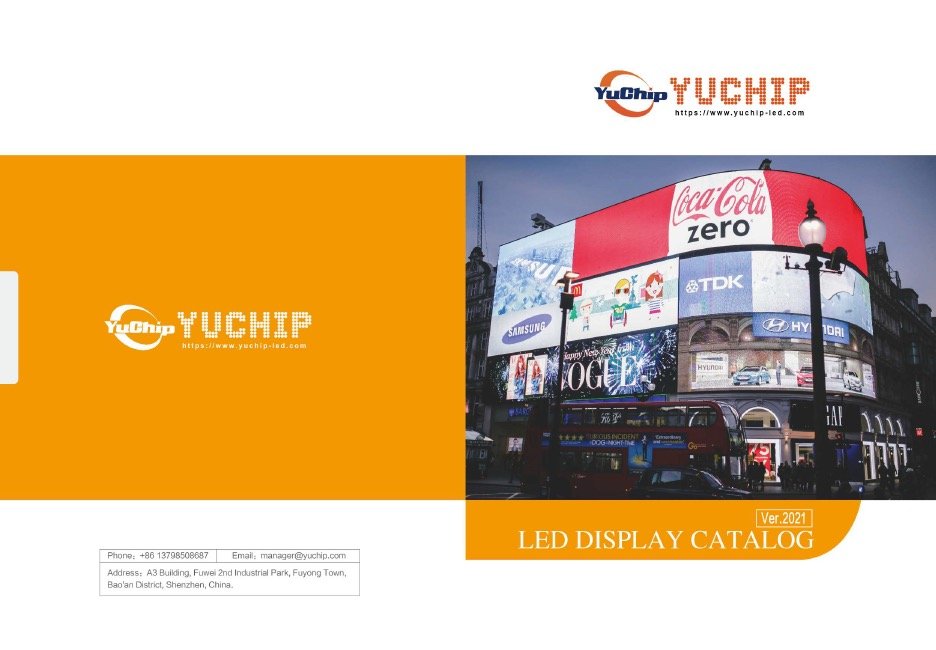 Flexible LED Screen: Features, Advantages, And Guide
1. What Is A Flexible LED Screen?
A flexible LED screen, otherwise known as a flexible LED display or soft LED screen, is a bendable electronic LED screen that can form uniquely shaped digital displays.
This type of technology development was first intended to apply to mobile devices. Still, we later used it in other consumer electronics such as LED screens because of the growing interest in this kind of display technology.
Unlike regular LED screens, flexible LED displays offer a different feel and appearance and are more elastic.
This type of LED screen display holds out against extreme bending and distortion, making it possible for you to have many twists and turns with your LED screen design with no fear of damaging the screen units.
The ultra-thin and ultra-light flexible LED screens are highly customizable and adaptable to any size, so you can choose the size that would meet the requirement of your creative, adjustable LED wall.
However, you envisioned it to be. With the use of flexible led display panels, you can now turn your ambitious LED display screen ideas into reality.
If you want to learn more about flexible LED displays, you may talk to us, and we will help you accomplish your incredible flexible LED screen display project.
2. What Materials Are Used To Make A Flexible LED Screen?
SMT (surface-mount technology) is an advanced assembly technology applied in creating flexible LED screen units. Flexible LED panel screens utilize soft PCB (printed circuit board) and other high-resistant rubber-like materials responsible for their high flexibility and density.
It also has silicone masks and silicone frames. That is why they are not only ultra-flexible but they are also ultra-thin and ultra-light.
The ability of flexible LED display panels to get bent without breaking makes them a perfect material for creating a digital screen display with complicated shapes.
If you want to create a circular digital video wall with a complex form, the flexible LED screens are suitable.
3. What Are Its Exceptional Features Compared To Typical LED Screens?
The flexible LED screen is exceptional and is generally different from other product series. Below are a few more of its features that vary from other product series.
While flexible LED screens are all pliable, the levels of their flexibility are also different. In this product series, you'll find thick panels, medium-thin, and panels as soft as papers. We designed it to have options so that you can optimize and choose the best one for a project you are taking. Above all, either of the variations is rigid, sturdy, and can stand changing curves over time.
Since flexible LED screens can be converted into various shapes and angles, it opens a wider scope for its applications. When it comes to rigidity, you may use it for indoor and semi-outdoor installation. You can also have it as a flat panel if you prefer.
Designed For Creative Purposes
A flexible LED screen perfectly fits events like exhibits, concerts, and creative occurrences. Meanwhile, if you're also thinking of excelling the ambiance of an area and making it more digitally friendly, installing a flexible LED screen could greatly help.
4. What Are Its Specifications?
YUCHIP Can Customize Your Flexible LED Screen
There are many series of flexible LED screens that you may choose from depending on your needs. You may refer to the table below for your reference.
Flexible LED Screen Module Configuration

Pixel Size

2

2.5

3

4

5

 

6

8

10

Configuration

SMD1010

SMD1515

SMD2121

SMD3528

Module size

256  x 128

240 x 120 x 1.6

256 x 128

320 x 160 x 1.6

192 x 192 x 1.6

256 x 128 x 1.6

320 x 160 x 1.6

Resolution (Width x Height)

128 x 64

96 x 48

80 x 40

64 x 32

32 x 32

32 x 16

Driving Mode

32 S

24 S

20 S

16 S

8 S

4 S

Brightness

≥700 cd/m²

800-1200 cd/m²

Installation

Indoor

Working Voltage

AC 100 /24050 /60 HZ

Operating Temperature

-20~+6(℃)

Operating Humidity

10% ~ 90% RH

Life Span

100000 Hours
For more information about our flexible LED products and services, you may email us at manager@yuchip.com.
5. What Are The Advantages Of Choosing It For Advertisement?
Flexible LED displays are a great way to take your advertisement or brand promotion to the next level of aesthetics and innovation. Flexible LED video wall is the future of digital signages and displays. Here are the advantages of using a flexible LED display screen for your next advertisement:
It is the most significant advantage that you will have if you choose to use flexible LED screens. You will not be limited to the regular rectangular LED display shape. You have almost unlimited ways to form your digital display. When creating your screen display or LED video wall, you can enjoy an extra ounce of freedom to utilize your creative juices.
Flexible LED screens are highly resistant to damage. They are designed to pass the test of twisting and bending. These screens are highly not vulnerable to cracks and breakage.
Fast and Easy Installation
Since flexible LED displays are pre-made according to your needs, you can expect a one-step installation method for your LED screen. They also utilize magnetic suction connection technology for fasted attachments of the LED boards.
They are also thinner and lighter, which makes installation easier. It requires less time and less labor force which is beneficial for your budget.
The up-front cost may be a little higher than the regular LED screen display, but it will help you create a one-of-a-kind advertisement that is so unique and attractive. The goal of advertising is to get the attention of your target market, and with the use of soft led curtain display, you can surely expect to get some attention which is what marketing is all about.
Nowadays, social media is one of the most effective platforms to advertise your brand or deliver a message. And how could you reach a broader audience in social media? Let your existing audience help you with that. Make your display as eye-catching as possible, and people will surely take photographs of your LED display. Then, viola! Free advertisement for your brand.
6. What Are Some Creative Application Ideas For Flexible LED Screens?
Flexible LED displays have so many applications because of their excellent flexibility. Here are some of the familiar places where may find flexible LED displays being used for various purposes:
Exhibition Halls. Exhibition events are to showcase great products or works with a high level of creativity and innovation. A Flexible LED display is a perfect decorative digital display during exhibitions because it manifests creativity and innovation.
Shopping Centers. You may also find cool flexible LED walls in shopping malls as it is also a great way to attract shoppers. Its appealing shape, design, and overall make it easily noticeable by the people.
Museums. Flexible video displays are also widespread use in museums. Since museums are a place where you see exciting objects or materials, a flexible LED display is becoming an additional attraction in museums that makes looking at it worthwhile.
Science and Tech Fairs. Science and tech fairs are also excellent to showcase your flexible LED display project since this digital technology is also a science product.
Integrated Resorts and Casino. You can also see this bendable LED display; it gives the resorts and casinos that modern vibe inviting for the viewers.
Amusement Place. Amusement places require amusing displays. Flexible LED displays can live up to that.
Hotels. Some high-end hotels worldwide are installing large flexible LED screen displays to give their guests additional entertainment.
Flexible LED display is not only flexible in a way that you can bend it. It is also flexible when it comes to how it serves a purpose. If you want to make your digital screen display even more captivating, you might want to consider investing in flexible LED screens.
7. Where Can I Order Flexible LED Screens?
YUCHIP can provide you with all your flexible LED screen display needs. We have been providing high-quality LED screen products and services all over the world since 2004.
Rest assured that with the help of our well-experienced engineers and LED experts and a vast range of flexible LED display screens, you can make your LED digital display into reality.
We are committed not just to manufacturing and supplying quality flexible LED screens. Still, we give every client creative LED display solutions that are considerate and thoughtful of their diverse needs.
If you wish to learn more about our flexible LED display products and services, please check our website at www.yuchip-led.com.
Would you mind leaving us a message?
8. YUCHIP's Flexible LED Screen Featured Project
Below are a few of the projects we have accomplished recently. Check out the link below to know more.
P2.5 Flexible LED Display For Dubai's Shopping Mall