Indoor Fixed LED Display
YUCHIP has started manufacturing and exporting high-quality indoor fixed LED displays in 2004. The indoor LED display screen has excellent advantages of higher brightness than LCD, making it more eye-catching to your visitors from a far distance.  And its high contrast ratio ensures your natural color and perfect image and video presentation all the time.
Also, the indoor LED screen ensures you high-quality content display, brightness and refresh rate of sound levels, stable and reliable performance in the long run.
As China leading LED display manufacturer, we can customize your required pixel pitch and screen sizes. So whether you are looking for an indoor LED screen for shopping malls, retail stores, churches, airports, hotels, restaurants, DJ booths, bars, etc., our full range of indoor LED screens will fit your ultimate needs.
High-Quality Indoor Fixed LED Display to Boost Your Business
YuChip provides you wide range of resolutions and sizes of indoor fixed LED displays. The excellent pixel pitch ranges from 0.9mm, 1.25mm, 1.56mm, 1.92mm, 2.0mm, 2.5mm, 3mm, 3.91mm, 4mm, 4.8mm to 5mm, and more. Besides standard 640x480mm, 500x500mm cabinet size, we can tailor each indoor LED screen size based on your installation site needs.
YuChip's high-quality indoor LED screen has an ultra-wide viewing angle of 160 degrees to deliver you an extraordinary visual experience. The patented indoor LED screen is ultra-slim and lightweight,  easy to maintain from the rear or front. Also, we use high-end driver IC to reach 3840HZ high refresh frequency, ensuring you flicker-free and smooth LED display effect.
YuChip's high-quality indoor LED display screen has been exported to over 102 countries. The seamlessly giant indoor LED display screen will successfully promote your brand awareness and upgrade the place's image.
Our Factory
Product Specification
Indoor Fixed LED Display Related Videos
Indoor Fixed LED Display Latest Catalog
Pixel Pitch(PH)

P1.66

P1.86

P2

P2.5

P3

P4

P5

Module Size

320*160

192*192

256*128

320*160

Module Resolution (pixels)

192*96

172*86

160*80

128*64

64*64

64*32

64*32

Cabinet Size

640*480

Scan Mode

1/48

1/43

1/40

1/32

1/16

Pixel Configuration

3 in 1

LED Lamps

SMD1212

SMD1515

SMD2121

Pixel Density(pixel/m²)

360000

288888

250000

160000

111111

62500

40000

Brightness(cd/m²)

600-700

800

900

1000

1000 (1600 Optional)

Max. Consumption (W/m²)

550

600

550

600

Ave. Consumption(W/m²)

180

200

180

200

Cabinet Weight (kg)

11

6

6.5

6.5

Maintenance

Front Side

Cabinet Material

Die Casting Aluminum

Steel / Aluminum

Front/Rear IP Level

IP45

IP43

Control System
Color Contrast Ratio
3000:1
4000:1

5000:1

Gray Grade

16bit

14bit

Refresh Frequency (Hz)

3840HZ

1920HZ / 3840HZ

Repetition Frequency (Hz)

50/60HZ

View Angle (H/V)

160°/140°

Best Viewing Distance (m)

1.5

1.5

2

2.5

3

4

5

Working Voltage

AC110 / AC220V

Working Temperature (ºC)

-30~+80℃

Operation Humidity (RH)

0-95%

Display Lifetime (hours)

≥100000
Indoor LED Display Screen Vast Applications for Retail Stores 
Double-sided P3 Indoor LED Screen for Shopping Mall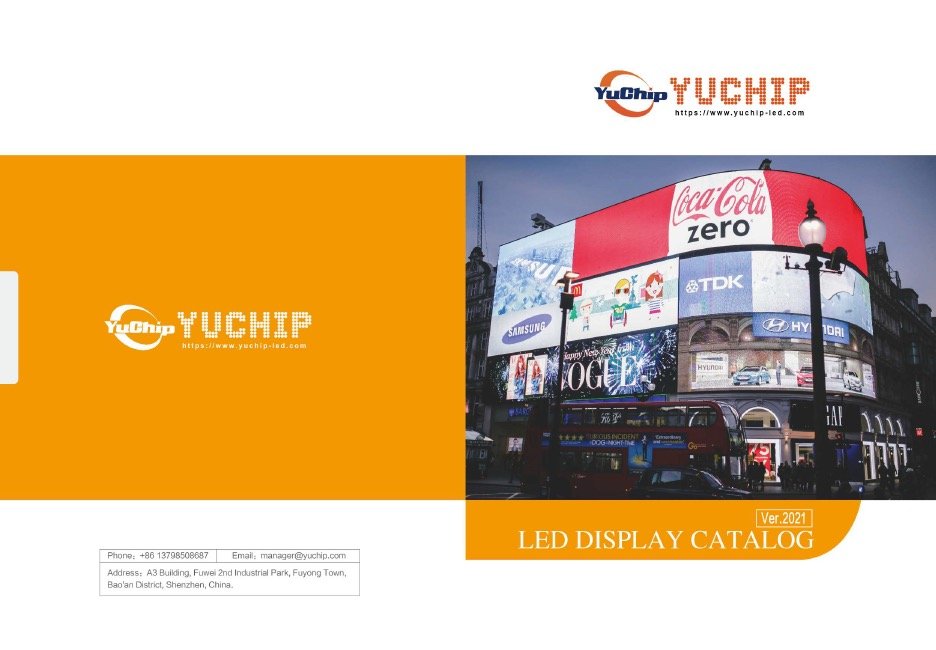 Indoor LED Display Screen: Ultimate FAQ Guide
1. What Is An Indoor LED Display?
Indoor LED displays are digital signages based on LED technology that deliver bright, full-color, vivid images for various purposes. Indoor LED display is a large format LED screen formed by seamlessly connecting several LED screen panels.
The indoor LED display screen is now a popular digital and advertising tool that is vastly used inside shopping centers, airports, corporate offices, etc., all over the world.
The LED display is known for its versatility and limitless applications for indoor use. You can find these LED screen displays in almost every establishment in your country's big cities.
Indoor LED display screens are an innovative and new-fashioned way to communicate with your audience, target markets, guests, and visitors. The indoor LED panel screen utilizes RGB and SMD LED technology, which allows you to display all types of static or moving content with excellent quality.
This well-known luminous digital device is a powerful and helpful technology that gives your brand, store, and message a brand-new look. It makes any advertising content appealing and captivating for the audience, which helps build and raise brand awareness.
2. What Are The Features Of Indoor LED Video Walls?
Indoor LED screen is an established nifty LED digital display that serves its users for many purposes. It is ideal for showcasing eye-catching audiovisual displays for your target viewers and audience.
These are some of the features that an indoor LED display screen can offer you:
Versatile Screen Display. It is already established that an indoor LED screen can be flexible enough to be used for various purposes. You can use it to decorate your store with bright and enchanting LED signages. Or you can use it to deliver your message or promotional content to your audience. They can come in small or larger sizes, depending on your needs.
Thin and Light Design. Our advertising screens utilize ultra-thin casting aluminum cabinets.  It makes your indoor LED display lighter and way easier to transport and install.  The high flatness of screens gives your indoor video wall display a more stylish and finessed look.
High Definition. LED screens for advertising indoors have a smaller pixel pitch value that gives it a higher resolution, perfect for close viewing distance. Visual displays with high definition are easily noticeable by people passing by.
True Color and High Brightness. The indoor display screen has a 3 in 1 (RGB) light-emitting diode that gives you a full-color, vivid display.  It is also created based on surface-mounted technology that can produce brighter displays than other digital signages. Its full color and high brightness features make it noticeable even when placed in a well-lit location like malls.
3. What Are The Applications Of Indoor LED Displays?
The LED display screen has a vast application for indoor locations.
It is a perfect digital display option to give your audience and guests an entertaining and beautiful look at visual displays.
Indoor LED screen panels have almost limitless applications. Some of the most common applications of LED panels indoors are:
Shopping Centers. The shopping mall is the number one place where you can easily find an indoor fixed LED display installed behind windows or glass facades. They are used to embellish the venue with eye-catching and inviting digital displays. Almost all kiosks and retail stores inside a shopping center are using LED displays to attract more customers.
Airports. Airports and other stations are places where people wait for hours. Indoor LED displays installed in these places entertain the passengers, deliver a message, and promote products and services. Indoor LED screens may also serve as wayfinding devices for lost passengers.
Restaurants. There are also lots of indoor LED screens used in restaurants. It gives the customer something fascinating to look at and makes the place high-end looking.
Museums. Some museums are now choosing indoor LED display screens to entice more visitors and make them more engaged.
Theatre. The LED video wall used as a theatre background gives the viewers a better viewing experience.
Other places where you can full-color indoor LED display screens are universities, corporate and government offices, banks, bars, social halls, etc.
4. What Are The Possible Installation Methods For An Indoor LED Display?
Today's large-format indoor digital displays are now easier to install. The LED display panels used to create large indoor video walls have magnetic and support structures for various installation methods.
Typically, there are three ways on how indoor LED screen displays can be installed.
Wall-Mounted Installation. Wall installation is done by mounting your indoor display screen on your wall. It can also be installed behind windows and glass facades of your building or store. Some architects are now considering LED video walls when designing their client's offices, shops, and building structures. It provides a stylish digital accent wall and advertising and revenue opportunities for the users.
Hanging Installation. With the use of special hanging steel beams, you can opt to hang from the ceiling your indoor LED screen panel. This way, it can be visible to more people even when it is crowded. It also helps your customers locate your location faster.
Stand-Alone Installation. The indoor LED display also allows ground-standing installation. Your indoor LED display provider will attach a sturdy stand on the bottom of your screen display to make it stand on its own. You can place your stand-alone LED display near your entrance or anywhere in the venue or your store.
5. What Are The Benefits Of Using Indoor LED Screens?
Indoor LED displays to offer their users many benefits. It is one of the many reasons why indoor LED screens are widely used worldwide.
Some of the practical benefits it entails include:
Eye-Catching Display. The extra attractive pictures it displays cuts through the busy marketing and advertising noise. It gives your audience a more easily noticeable marketing display compared to traditional posters and LCD screens. It is a proven effective and creative way to engage your customers.
Easy Content Management. Indoor LED display content is easily updatable. Changing your content or message can be done within seconds. You can manage the displayed content using a remote control or your mobile device. It offers web connectivity, which allows you to control it remotely.
Durable and Low Maintenance. Indoor LED screen displays are highly durable and undergo a proper aging test to ensure that all produced LED screen products' performance is of the highest standard. It is also easy to maintain once installed in your building or store. Minor repair or maintenance check does not require dismantling the whole video wall. It has rear and front maintenance systems.
Personalized Content and Size.  You may request a customized indoor LED display size and content to match your needs or requirements. You may have large-format LED video walls by connecting multiple LED panels seamlessly.
6. Are There Custom-made Indoor LED Display Screens?
Yes, indoor LED display sizing and contents are customizable. You may request a size that is suitable for your wall, window, or facades. And we can custom-make your indoor LED display wall according to the size you want and need.
We have high-quality indoor LED screen panels that we used to create a large-scale video wall. The screen panels are seamlessly connected to achieve the screen size that you prefer.
We can also assist you with your indoor display content. Our talented staff and engineers can create unique, innovative, and fitting display content and fit your brand and message.
7. Where Can I Find High-Quality Indoor LED Screens?
If you search for top-tier indoor LED screens for your store, or future events, you went to the right website.
YUCHIP was founded in 2004, and since then, we have been providing the finest LED screen products and services in almost 104 countries worldwide.
All our LED display products undergo an aging test to ensure that the LED products you ordered will have excellent performance once it reaches you. It is also our way of ensuring that no defective products will be sold to our clients.
In the rare case that there is damage to your indoor LED screens, we offer free repair services under certain conditions.
Contact us today, and we will deliver your indoor LED screen display as soon as possible.
For any inquiries regarding our products and services, you may send us a message or email us, and we will be happy to assist you.
8. How Can I Know If My Indoor LED Screen Provider Is Reliable?
Here are some indications that you are dealing with a reliable indoor LED screen manufacturer/provider.
Years in the Business. It is always safe to look for LED providers who have been in the industry for a long time. Unreliable suppliers and manufacturers will not stay longer than ten years when providing inferior quality products and services.
Good Reviews. Another way to determine if your LED provider is trusted is to ask around or look for a customer's review. If your current LED supplier has good reviews offline and online, that means that you can expect quality products and services from them.
Excellent Customer Service. Customer service is very crucial in doing business. Customer service is a reflection of how a specific provider values its customer. Choose the LED provider who has a genuine concern about your needs and not just with their profit.
Skilled Staff and Personnel.  You will know that your indoor LED project is in good hands when you know that the provider's staff and personnel are well-experienced and well-trained. A reliable LED provider knows what they are doing and knows everything about their products.