LED Display Truck
LED Display Truck is used for advertising or information dissemination. The sole purpose is to establish a better information medium in areas like cities and urbanized locations.
LED Display Truck to adopt our ultra-slim rental LED screen cabinet to realize lightweight requirement, so it would be more comfortable and more secure to lift and tear down the LED wall in truck and trailer.
YUCHIP is utilizing a low noise generator, and by using this, the mobile truck LED screen can easily and freely go and locate anywhere that needs a net.
LED Display Truck Product Category
YUCHIP Mobile Advertising LED Display Series comprises of mobile truck LED display, taxi top advertising, mobile trailer, and bus advertising screen. The mobile advertising LED Display opens up a better and wider opportunity for firms to deliver their ads and convey messages to the people since it moves from one place to another, unlike other advertising methods.
Attain Your Advertising Goals With LED Display Truck
Advertising is one of the most important methods for every business to excel holistically.
With YUCHIP mobile advertising, you'll get to achieve high sales and popularity.
The mobile advertising LED Display attracts more and more people because of its catchy content and movability.
Customize Your LED Display Truck
The purpose is to form a new generation of network, intelligent, digital outdoor media. This media is an integration of outdoor, electronics, mobile and WiFi, etc.
You will see original and vivid display effects in this scope with color excursion free and image distortion.
It can support multi-language (like English, Polish, French, German, Hungarian, Turkish, Swedish, Icelandic, Greek, Italian, etc.) and some special symbols.
YUCHIP:

Your Professional LED Display Truck Supplier
Our Factory
Parameters
LED Display Truck Related Videos
LED Display Truck Latest Catalog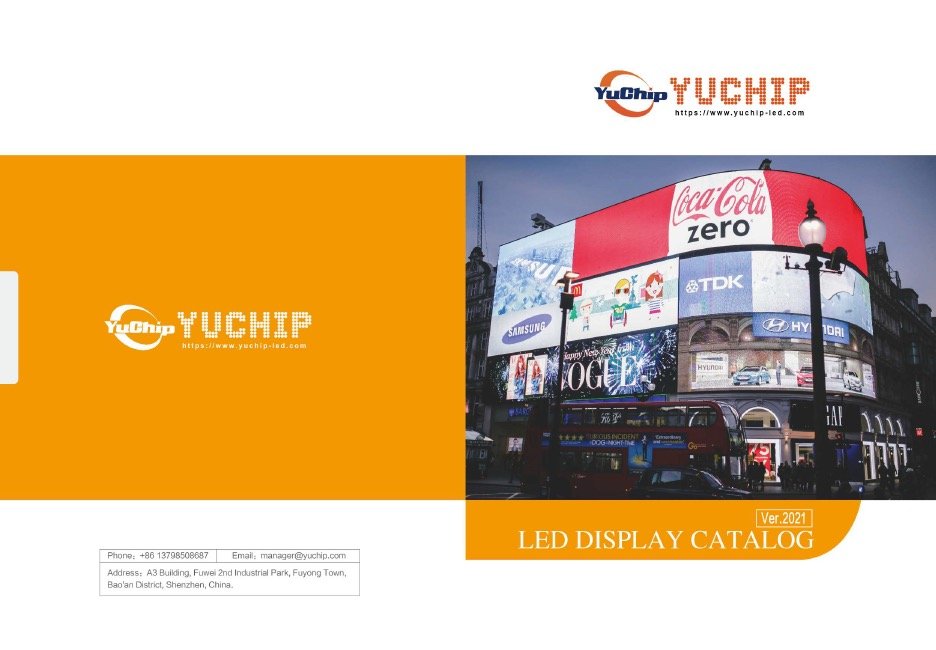 LED Display Truck
Advertising comes in many ways, different mediums. So, YUCHIP adheres to help you bring your products and brand to get higher sales most feasibly.
One of the best advertising methods is the use of a mobile truck LED Display. It best fits the newly-opened businesses and also those firms who want to target higher revenues.
Mobile Truck LED Display often utilizes a P10 Module. But YUCHIP can also provide you the pixel pitch of your choice.
How Does It Step Up Advertising?
The primary purpose of mobile truck LED Display is to advertise uniquely to traditional or conventional LED series.
Unlike fixed or rental advertising models, a mobile truck speeds up your goal because it can move freely from one location to another. Therefore, that means a wider area, more audience, and higher sales.
Advertising has its in-depth demands since many people or business geeks think it's the best way to reach your target audience.
Leaflets, brochures, posters are no longer amicable and effective because consumers tend to value integrated technology brands.
Thus, it makes advertising and mobile truck inseparable these days.
Furthermore, it has low maintenance and higher durability; therefore, its design is solely for moving and disseminating advertising content.
The LED Display it uses is solely designed for moving one area at a time.
And when it comes to content, you can easily customize images, videos, presentations, animations and make separate presentations for each.
Overall, a mobile truck LED Display will surely help you gain popularity to bring you better sales and revenues. Let us know right away once you have more questions.