LED Display Ball
YUCHIP LED display balls are installed in Astana World Expo, Argentina National Museum, and other well-known sites.
As the top LED display manufacturer in China, YUCHIP offers various ball LED displays. The ball LED display diameter size range from 0.8m, 1m to 6m, and 8m.
Among them, the most popular size is 1.5m in diameter. LED globe display is widely installed in casinos, shopping malls, bars, discos, exhibition halls, etc.
The spherical display is also in museums, planetariums, children's palaces, gymnasiums, large open spaces, and more.
LED Display Ball Product Categories
LED display ball is a creative LED display screen in a spherical shape. Its 360-degree viewing angle delivers higher impact visuals that are more eye-catching. LED display ball is also known as sphere LED screen, ball LED display, and LED globe display.
LED ball screen has vast pixel pitch options. The most popular one is 4mm; others are 4.8mm, 5mm, 6mm, and 10mm. The smaller pixel pitch has a higher resolution and shows more clear video and image.
P4 LED Ball is a creative LED display with a ball shape. Its 360-degree viewing angle delivers higher impact visuals that are more eye-catching.
LED ball screen has vast pixel pitch options. The most popular one is 4mm; others are 4.8mm, 5mm, 6mm, and 10mm.
P6 LED ball Display or spherical LED display; 360-degree view angle, full color, pixel pitch: 6mm. It is widely used in many fields due to its flexibility.
YUCHIP LED Display Ball In International Exhibits
Our LED Display Ball has been exported to various countries and used in international affairs such as exhibits, conferences, and creative display events.
YUCHIP's LED Display Ball meets the international standard for quality LED products so that you can be sure of its steady performance. Our LED display ball is certified by CE, Rohs, FCC, and many more.
The LED Display ball has a long-life span and ultra-fine resolution for indoor installations.
We welcome customization of LED displays, cabinet size, and specifications to meet your standard and preferences.
Customize Your Own LED Display Ball
It is always essential to adhere to the standard and meet your preferences regarding LED displays for your various needs. Be it for business or international events you're organizing, we always welcome your choice.
LED Ball Display is applicable for both installations, indoors or outdoors. It has an IP level of 65, making it more ideal for outdoor hanging installation.
For indoor installation, it would be advisable to choose a smaller pixel pitch, while higher than 4 mm is ideal for outdoor installation.
LED Display Ball brings a more captivating ambiance and exciting view, making people appreciate digital aesthetics even more.
The round and spherical shape bring out effective advertising and digital technology.
YUCHIP:

Your Professional LED Display Ball Manufacturer

As China leading LED display manufacturer with 16 years of experience, YUCHIP is your excellent partner to supply LED Ball Displays. Our management system complies with ISO9001-2015, and the outstanding products are certified by international standards.

At YUCHIP, you'll discover our highly skilled team of marketing and technical experts are ready to tackle your LED ball display project. In addition, you will receive an outstanding 7/24 service in the entire project management.
Our Factory
Parameters
LED Display Ball Related Videos
LED Display Ball Latest Catalog
Indoor LED Display Ball
Outdoor LED Display Ball
Pixel Pitch(PH)
P4
P4.81
P4
P5
P6
P8
P10
Diameter (m)
2 / 3.2 / 4
1.2 / 1.5 / 1.8 / 2.4 / 3 / 3.6
3
3
2.5 / 3
3
2.5 / 3 / 5 / 6 / 10
Scan Mode
1/16
1/16
1/8
1/40
1/4
1/27
Pixel Configuration
3 in 1
3 in 1
LED Lamps
SMD2121
SMD1921
SMD2727
SMD3535
Pixel Density(pixel/m²)
62500
43264
62500
40000
27777
15625
10000
Brightness(cd/m²)
1000
1000
Max Consumption(W/m²)
700
700
800
Ave Consumption(W/m²)
250
250
310
Maintenance
Front Side
Front Side
Cabinet Material
Steel
Steel
Front/Rear IP Level
IP43
IP65
Color Contrast Ratio
5000:1
5000:1
Gray Grade
14bit
16bit
Refresh Frequency (Hz)
1920HZ / 3840HZ
1920HZ / 3840HZ
Repetition Frequency (Hz)
50/60HZ
50/60HZ
View Angle H/V
160°/160°
160°/160°
Best Viewing Distance (m)
4
5
4
5
6
8
10
Working Voltage
AC110 / AC220V
AC110 / AC220V
Working Temperature (ºC)
-30~+80℃
-30~+80℃
Operation Humidity (RH)
0-95%
0-95%
Display Lifetime (hours)
≥100000
≥100000
(3.6m Diameter P4 LED Display Ball for Argentina National Museum)
(1.2m Diameter P4 LED Ball Screen for Russia)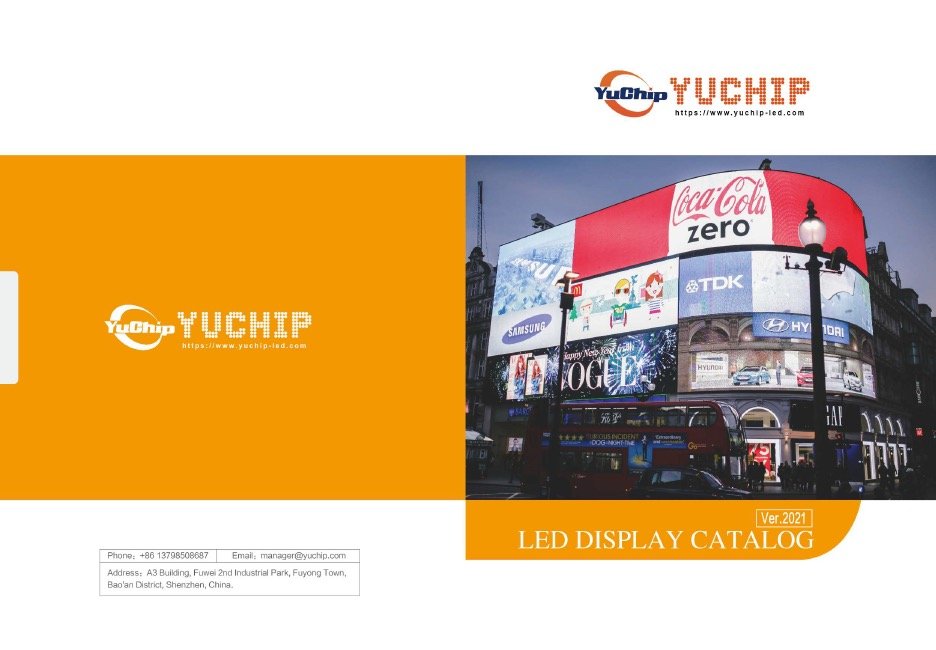 LED Display Ball: Ultimate FAQ Guide
1. What Is An LED Display Ball?
LED display ball or LED globe display is a unique LED digital display that has a spherical shape. The competition in digital advertising is now fiercer as LED screen displays become more inventive and imaginative than ever.
Spherical LED display offers a creative, eye-catching visual presentation that has 360 degrees viewing angle. The LED screen panels are seamlessly connected to form a round shape display and give your audience an eye-catching view from a 360-degree angle.
Like the other LED display, you can expect that the ball LED display will provide full color, bright, and vivid images that your audience can enjoy.
You may use LED sphere displays to replace the traditional advertising media displays. It functions the same, but it gives more scope, eminence, and a better reputation for your brand, business, and advertising material itself.
If you want to bring your digital display to the next level, an LED display ball is the proper display for you. The LED sphere screen has updated and improved the conditions for outside viewing/looking, which allows it to be more usable for various occasions and locations.
2. What Are The Main Features Of An LED Sphere Display?
In recent years, using regularly shaped digital displays to utilize irregular shape displays has become a trend. The spherical display screen is one of the newest digital displays gaining so much popularity these days.
LED ball display has some unique features to offer to its users and viewers, such as:
Viewing Angle. As its name suggests, the LED ball display offers a whole 360 viewing angle. You can display the text content, images, and videos in all directions without interruptions. The problem with the perspective, which is common among flat LED screens, is not a spherical screen. You can provide your audience with a better viewing experience without the limitation in viewing angle.
Multiple Assembly Method. The LED display ball supports the assembly process with an inner or outer display surface, globe-shaped surface, and other rounded shapes.
Special PCB Design. The exclusively designed printed circuit boards (PCB) support distortionless pictures display. As a result, you can play all kinds of high-quality audiovisual content without any form of deformity with the images. It is perfect if you want to entice your audience with a high-end-looking digital display.
Customizable Diameter. You may opt to adjust your LED ball's diameter according to your liking or event's requirements, and your LED provider will custom-make it for you.
3. Are LED Display Ball Size And Pixel Pitch Customizable?
Yes, customized diameter size and pixel resolution are available. You may decide on the size of your spherical screens and their pixel pitch value. You have the liberty to customize your LED display ball to make it suitable for your event.
When it comes to the LED ball diameter, we offer a wide range of diameter options. We have available sizes from 0.8m to 8m. The most commonly requested LED sphere diameter is 1.5m. But then again, you may opt to ask for your preferred diameter size.
For pixel pitch options, we have the most widely used 4mm pixel resolution. However, there are also available LED ball screens with 5mm, 6mm, 10mm pixel resolutions, and more.
As a guide, you must remember that you will need a smaller pixel pitch value if you need a better resolution for images and video display, which is required for close viewing.
If you are still unsure about the right size and pixel pitch value for your LED ball display project, you may reach us via email at manager@yuchip.com.
We can customize a spherical display screen just for you. So rest assured that we are here to assist you with your every LED need.
4. Are LED Display Balls Suitable For Both Indoor And Outdoor Use?
Yes, you may decide whether to install your LED ball display indoor or outdoor.
If you plan to have your LED display ball installed indoors, you will need to choose a 360-degree LED display with a lower pixel pitch. Preferably, a pixel pitch value not greater than 4mm.
Moreover, there are spherical screens, which are specifically created for outdoor use. These are made out of LED sphere panels that have a higher pixel pitch resolution.
The Outdoor LED globe display also has a higher ingress protection rate. This rating ensures that your LED display ball has protection against the harsh environment of the outside world.
It gives your display dust and water resistance features that allow your LED display to remain operational even if it's outside. Hence, you may continue to promote your brand and business and showcase your beautiful display content even while it is raining.
Whether you need a uniquely flawless LED display for indoor or outdoor use, you can consider our spherical screen display as an option.
If you wish to have your own LED ball display, contact us and tell us about it today. We will provide you with an LED ball display that is thoughtfully curated to meet your needs.
5. What Are The Different Ways To Install An LED Ball Display?
An LED display ball is commonly installed in two ways: hanging installation and floor-standing/ground mounted installation.
Hanging Installation. Your LED sphere display may be turned from the ceiling using some hanging tools and pieces of equipment. If you want to give your LED ball display the illusion that it is suspended in mid-air, you may consider installing it this way. It is the preferred option if you do not want to have an obstruction on-stage or floor area of the venue. With this installation model, people can walk under the spherical display itself.
Floor-standing Installation. If you want your LED ball display mounted on the ground, the floor-standing installation is right for you. A sturdy support stand is attached to the bottom of the LED ball display, allowing it to stand independently. You may think of the miniature globe you have at home. That is how it would look like, except it is not tilted.
If you want to explore other installation possibilities for your 3D LED display globe project, we are here to join you with that endeavor.
Tell us about the vision of your LED display ball project. Our skilled and competent team will assist you in realizing that.
6. Does The LED Ball Display Support Front And Rear Maintenance?
Yes, the LED globe display allows frontal and rear maintenance.
YUCHIP designed the LED ball displays with an easy maintenance system.
Our front service LED displays are created to have door-like openings that can be open like a lid to access the LED parts inside.
A frontal access system is required for an LED screen, especially for permanent installation or a solid wall.
Without a front service mechanism, it would be difficult and tedious to access the internal parts of the LED screen.
Most of our large outdoor LED displays, on the other hand, have a rear access system.
These maintenance systems make maintaining an LED ball display more convenient for the maintenance people. You can now have easy maintenance access without interfering with the visual appeal of your LED display.
7. Where Can I Find A Trusted Supplier Of LED Panels For My LED Globe Display Project?
YUCHIP is one of the most trusted suppliers of LED products and solutions in China.
Our main office is located in Shenzhen, China. We also have opened branches in other parts of the world, such as Hungary, Italy, Malaysia, Thailand, the United States of America, and India.
We have been providing quality LED products and services since 2004. Our good reputation in the LED industry is a product of our commitment to making our clients happy and satisfied all the time.
Our experts and engineers ensure that each LED screen solution is created to meet the varying needs of our clients.
With our years of experience in the business combined with our top-notch quality products, we guarantee you that you will receive nothing but absolute excellence in service from us.
To know more about us, kindly send us a personal email and address it to manager@yuchip.com.