Transparent LED Screen
A Transparent LED Screen is a clear LED (light-emitting diode) screen that transmits light like glass, which is ideal if you want a high-end, ultra-high-definition window advertisement display.
We manufacture and offer you vast pixel pitches of transparent LED screens, such as P2.8, P3.1, P3.9, P7.8, P10.42, and others customized based on your project needs.
YUCHIP Transparent LED Screen uses modular cabinet sizes 500x500mm, 1000x500mm, and is customized for your project.
Our transparent LED shape can be flat, curved, and customized to fit your installation area needs.
Transparent LED Screen Product Categories
You may use a small LED transparent screen behind a shop window, or you may plan to install a large LED transparent screen behind a shopping mall entrance's glass. In some cases, you may intend to use a transparent LED screen in an event and move it to the next event from time to time.
Transparent LED screen technology is a very flexible kind of digital technology that is now widely used globally, not just for commercial and advertisement purposes but also for public service purposes. For example, transparent LED display performs in retail stores, shopping centers, hotels, restaurants, cafes, nightclubs, bars, beauty salons, jewelry stores, casinos, etc.
To meet your different application needs, our sophisticated engineers developed three main types of transparent LED screens. For fixed installation use, 1000x1000mm and 1000x500mm extrusion aluminum cabinet transparent LED, and 1000x500mm die-casting aluminum cabinet clear LED for rental service.
1000x1000mm extrusion aluminum material transparent LED screen is modular and cost-effective for large-sized transparent LED screen use.
1000x500mm extrusion aluminum transparent LED display is more flexible to make the curved transparent LED display round and other customized shapes.
1000x500mm die-casting aluminum transparent screen is ideal for frequent rent. It's highly stable, easily movable, good aerodynamics and ventilation design.
Why YUCHIP Transparent LED Screen
YUCHIP's high-quality LED screen has been exported to more than 102 countries worldwide. We have excellent production and project experience to provide you with the best quality transparent LED display.
High transmittance up to 85%, ensuring natural light goes through and your audience enjoys an eye-catching see-through view.
High brightness up to 5500 nits and automatic brightness adjustment, enabling transparent LED screen vivid display even facing sunlight.
Ultra-lightweight, front and rear easy maintenance, making hanging up and wall mounted multiple installations possible, and saving space and cost.
Customize Your Transparent LED Screen Project
As a China-leading LED display manufacturer, we provide you with a wide range of transparent LED screens. For example, we offer you customized transparent LED displays with different pixel pitches, sizes, shapes, and more.
YUCHIP accepts designing and manufacturing curved, triangles, and customized shape clear LED walls depending on your project needs.
Besides 1000x500mm and 1000x1000mm standard cabinet size, we can tailor each cabinet size to bring you an extensive and seamless glass LED screen.
OEM and ODM are acceptable to make your own transparent LED screen unique and excellent brand marketing.
YUCHIP:

Your Professional Transparent LED Screen Supplier

YUCHIP is your number one choice transparent LED screen manufacturer and supplier started in 2004. Our management system complies with ISO9001-2015, and products are certified by international standards.

YUCHIP is committed to supporting customers with responsive service (7/24 in SHENZHEN headquarter) and rapid delivery. So we opened branch offices in Germany, Hungary, Peru, authorized dealers in America, Italy, Malaysia, Thailand, etc. Also, we set up an installation and service team in Nigeria for the Africa market.
Our Factory
Parameters
Transparent LED Screen Related Videos
Transparent LED Screen Latest Catalog
Transparent LED Screen Module Specification

Pixel Pitch (mm)

2.8-5.6

3.9-7.8

7.8-7.8

10.42

Pixel Configuration

SMD2121 / SMD1921

SMD1921

SMD3535

Encapsulation

3 in 1

Colors Matches

6:3:1

Transparent LED Screen Cabinet Specification

Cabinet Size (mm)

1000 x 500

1000 x 1000/ 1000 x 500

1000 x 1000

Cabinet Resolution (pixels)

356 x 176

256 x 128

128 x 128

96 x 96

Cabinet Pixels (pixels)

62656

32768

16384

9216

Cabinet Material

Extrusion Aluminum/ Die-casting Aluminum

Cabinet Weight (kg)

8

Transparent LED Screen Specification

Pixel Density(pixel/m²)

62656

32768

16384

9216

Brightness(cd/m²)

800 – 5500 Optional

3000 – 5500 Optional

Brightness Adjusted

256 grade by software or by Auto-optic induced

Light Transmittance

50%

70%

80%

View Angle

Horizontal 140°; Vertical 140°

Best Viewing Distance (m)

≥ 3m

≥ 5m

≥ 8m

≥ 10m

Communication Distance(m)

<100meter by Internet Cable(without Relay; Multimode fiber cable < 500m; Single-mode fiber cable < 20km

Display Work Method

1/16 Scan

1/8 Scan

1/6 Scan

LED Driving Method

Constant driving current

Color Contrast Ratio

5000:1

Gray Grade

16bit

Display Color

439, 804, 651, 110

Refresh Frequency (Hz)

≥1920, ≥3840 Optional

Picture Display Method

Intellective control technology, test-itself technology, correct technology, Synchronization Control

Input Signal

DVI (S-VIDEO, CVBS, DP, HDMI, VGA, PAL/NTSC, etc. through Video processor converting)

System Operating

WINDOWS 98, WINDOWS 2000, WINDOWS XP,WINDOWS 7 etc.

Control System
Front/Rear IP Level

IP45

Working Temperature (ºc)

-20~+40

Stored Temperature (ºc)

-40~+80

Operation Humidity (RH)

0-95%

Display Lifetime (hours)

10 years or more (natural environment)

100000 hours (ideal environment)

Maintenance

Rear / Front Side

Working Voltage

AC110 / AC220V±10% 47~63HZ

Power Consumption

Max: 700W/㎡ ; Ave:295W/㎡

Out Of Controlled Dot

≤3/10,000 (Out of controlled dots means the pixels of which the brightness and the wavelength are both >10% depart to the normal one)
You can use a transparent LED display screen in shopping malls and retail stores to display text, images, and videos to promote brand awareness and attract an audience from small and great distances. See more about retail LED displays.
The transparent LED screen can hang up from the ceiling, mount on the wall, and put on the ground depending on your installation site needs.
(30sqm Transparent LED Display for Media Markt)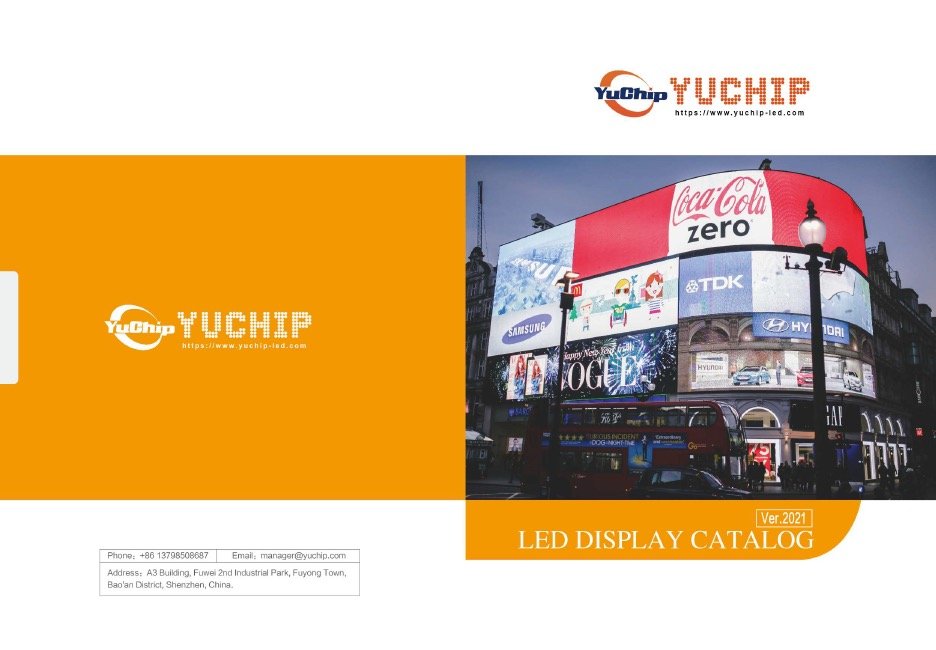 Transparent LED Screen: Ultimate FAQ Guide
Transparent LED screens are a versatile and innovative technology widely used in various applications such as retail stores, shopping malls, museums, exhibitions, airports, and other public spaces. 
You can always see that they are used to display advertising, information, and entertainment content and can enhance the aesthetics and functionality of the area. However, you may wonder more about transparent LED screens before you start a project or design. Check below for the FAQ, which may help you.
1. What Is A Transparent LED Screen?
A transparent LED screen is a display technology that uses transparent screens made of light-emitting diodes (LEDs) to create video displays. These screens are typically made of transparent glass or acrylic materials, and the LEDs are arranged in a grid behind the screen. 
The transparency of these screens allows people to see through them while still providing high-quality video images. It makes transparent LED screens ideal for use in storefront windows, museums, galleries, and other public spaces where visibility is essential.
There are various pixel pitches transparent LED screens for indoor and outdoor use. For instance, P2.8-5.6, P3.9-7.8, P7.8-7.8, P10.42, and the appropriate pixel pitch will depend on the specific requirements and goals of the project. For example, a smaller pixel pitch may be needed for high-resolution displays, while a larger pixel pitch may be suitable for applications where the screen will be viewed from a distance.
2. What Are The Significant Advantages Of Transparent LED Screens?
Several features of transparent LED screens make them unique and valuable in various applications. Some of these features include:
Transparent: One of the most apparent features of transparent LED screens is that they are transparent, which means that people can see through them. It allows them to be used when it is essential to maintain visibility, such as in storefront windows or museums and galleries.
High-quality video: Despite their transparency, transparent LED screens can produce high-quality video images. It means they can display a wide range of content, from text and graphics to video and animation.
Energy-efficient: Transparent LED screens are typically more energy-efficient than traditional display technologies, such as LCD or plasma screens. It means you can use them for long periods without consuming a lot of electricity.
Durable: Transparent LED screens are typically stable, making them suitable in public spaces where they may be subjected to heavy use or even vandalism.
Flexible: Transparent LED screens can be made in various sizes and shapes so that you can use them in multiple applications. They can be curved or flat and can be used indoors and outdoors.
3. What Are Transparent LED Screen Ultimate Applications?
You can install transparent LED screens in storefront windows to showcase advertising, promotions, and other relevant information to passersby and potential customers. This allows businesses to attract the attention of passersby and draw them into the store.
Museums And Galleries: Transparent LED screens can be used in museums and galleries to display multimedia content and provide additional information about exhibits.
Public Spaces: Transparent LED screens can be used in public spaces, such as parks, squares, and malls, to display information and entertainment content.
Restaurants And Bars: Transparent LED screens can be used in restaurants and bars to display menus, special offers, and other information.
Commercial Buildings: Transparent LED screens can be used in office buildings, hotels, and other commercial spaces to display a wide range of information, such as news, weather, and advertising.
Outdoor Advertising: Transparent LED screens can be utilized in outdoor environments, such as on building facades, in public squares, and other open-air locations. They are often used to display advertising and additional information in these environments.
4. What's The Difference Between An Outdoor Transparent LED Screen And An Indoor Transparent LED Screen?
The main difference between outdoor and indoor transparent LED screens is the design and construction of the screen. Outdoor transparent LED screens are designed to be durable and weather-resistant, so they can withstand the elements and continue to operate in outdoor environments. 
They are typically made using high-quality materials and construction techniques designed to withstand water, wind, and other environmental factors.
In contrast, indoor transparent LED screens are designed to be used in protected and controlled indoor environments. They are typically not as durable or weather-resistant as outdoor transparent LED screens and may not withstand the same level of wear and tear. 
However, indoor transparent LED screens are typically more cost-effective and may be a better option for applications that will not expose the screen to the elements.
5. Do You Need A Transparent LED Screen For Fixed Installation And Movable Rent?
Transparent LED screens are available for both fixed installation and movable rent. Fixed installation transparent LED screens are designed to be permanently installed in a specific location. They are typically used for applications where you will use the screen regularly. 
On the other hand, movable rent transparent LED screens are designed to be rented and used temporarily for events or other applications where you will only need the screen for a short period.
The choice between fixed installation and movable rent transparent LED screens will depend on the specific requirements and goals of the project. Fixed installation screens are typically more cost-effective and provide a more permanent and reliable solution for applications where you will use the screen regularly. 
On the other hand, movable rent screens are a more expensive option for temporary or short-term events requiring frequent transport and quick assembly features. It needs a more robust and handy cabinet (die-casting aluminum material) than fixed installation screens.
6. How To Install A Transparent LED Screen?
The installation process for transparent LED screens will vary depending on the specific type of screen and the location where it is being installed. In general, however, the following steps can be used as a guide for installing transparent LED screens:
Identify the location where you will install the screen, and determine the size and shape of the screen you need.

Prepare the installation site by cleaning the area and removing any obstacles that could interfere with the installation process.

Install the transparent LED screen, following the Chinese transparent LED screen manufacturer's instructions. It may involve attaching the individual LEDs to a transparent backing, such as a glass or acrylic sheet.

Install the transparent LED screen using appropriate mounting hardware and techniques in the designated location. It involves attaching the screen to a wall or other surface or suspending it from the ceiling.

Connect the transparent LED screen to a power source and a video source, such as a computer or media player.

Test the transparent LED screen to ensure it functions properly and displays the desired content.

Adjust the screen's settings and make any necessary fine-tuning to ensure that it displays the best possible image quality.

Regularly maintain the transparent LED screen to ensure it functions correctly and displays high-quality images. It may involve cleaning the screen and checking the connections to ensure they are secure.
7. How To Repair A Transparent LED Screen?
To repair a transparent LED screen, you will typically need to follow these steps:
Identify the problem. The first step in repairing a transparent LED screen is identifying the problem causing the screen to malfunction. It may involve inspecting the screen for visible damage, testing it to determine if it is functioning correctly, and checking for any error messages or other indications of a problem.
Gather the necessary tools and materials. Once the problem has been identified, you must gather the required tools and materials to repair the screen. It may include a screwdriver, pliers, a soldering iron, replacement parts, and other devices or materials needed for the specific repair.
Disconnect the screen from power and other sources. Before beginning the repair, it's essential to disconnect the transparent LED screen from any power sources or other equipment. It will help to prevent accidents or injuries during the repair process.
Open the screen housing. Most transparent LED screens are designed to be easily opened and repaired. They typically have a removable housing or cover that you can access to check the internal components of the screen. Use the appropriate tools to open the screen housing carefully, not damaging any internal parts.
Locate the problem and repair it. Once the screen housing is open, you can locate and fix the problem. It involves replacing a damaged component, soldering a loose connection, or performing other necessary repairs.
Test the screen. After the repair has been completed, it's essential to test the transparent LED screen to ensure it functions correctly. It involves turning on the screen and checking that all lights are working and that the screen displays images and text correctly.
Close the screen housing. Once the screen has been repaired and tested, you can close the screen housing and secure it. Use the appropriate tools and techniques to ensure that the accommodation is sealed correctly and that the screen is securely locked.
Reconnect the screen to power and other sources. After the screen housing has been closed, you can reconnect the transparent LED screen to any power sources or other equipment it was previously connected to. Be sure to follow the manufacturer's instructions for proper reconnection and use of the screen.
8. Further Information: What Other Types Of Transparent LED Screens Are In The Market?
Transparent OLED Screens. These screens use organic light-emitting diodes (OLEDs) instead of traditional LEDs. They are known for their high contrast and fast refresh rates, which make them suitable for displaying high-quality videos.
Transparent LCD Screens. These screens use liquid crystal displays (LCDs) made of transparent material. They are not as bright as LED screens, but they are less expensive and can be used in broader applications.
Micro-LED Screens. These screens use tiny LEDs that are much smaller than traditional LEDs. It allows them to produce high-resolution images and make the screens even more transparent.
Flexible Transparent Screens. These screens are made of flexible materials, such as plastic or fabric, which allows them to be bent or shaped into different forms. It makes them suitable for use in a wide range of applications, such as curved displays or displays that can be worn on the body.
9. Conclusion: Bright Future For Transparent LED Screen
The future of transparent LED screens will likely involve continued technological improvements and new applications for this type of display. As transparent LED screens become more affordable and widely available, they are likely to become increasingly popular and commonly used in various settings. 
In addition, developing flexible transparent screens and other emerging technologies is likely to open up new possibilities for using transparent LED screens in various settings. 
Overall, the future of transparent LED screens is likely to be bright, with continued growth and innovation in this exciting field.