Transparent LED Screen
A Transparent LED Screen is a clear LED (light-emitting diode) screen that transmits light like glass, which is ideal if you want a high-end, ultra-high-definition window advertisement display.
We manufacture and offer you vast pixel pitches of transparent LED screens, such as P2.8, P3.1, P3.9, P7.8, P10.42, and others customized based on your project needs.
YUCHIP Transparent LED Screen uses modular cabinet sizes 500x500mm, 1000x500mm, and is customized for your project.
Our transparent LED shape can be flat, curved, and customized to fit your installation area needs.
Transparent LED Screen Product Categories
You may use a small LED transparent screen behind a shop window, or you may plan to install a large LED transparent screen behind a shopping mall entrance's glass. In some cases, you may intend to use a transparent LED screen in an event and move it to the next event from time to time.
Transparent LED screen technology is a very flexible kind of digital technology that is now widely used globally, not just for commercial and advertisement purposes but also for public service purposes. For example, transparent LED display performs in retail stores, shopping centers, hotels, restaurants, cafes, nightclubs, bars, beauty salons, jewelry stores, casinos, etc.
To meet your different application needs, our sophisticated engineers developed three main types of transparent LED screens. For fixed installation use, 1000x1000mm and 1000x500mm extrusion aluminum cabinet transparent LED, and 1000x500mm die-casting aluminum cabinet clear LED for rental service.
1000x1000mm extrusion aluminum material transparent LED screen is modular and cost-effective for large-sized transparent LED screen use.
1000x500mm extrusion aluminum transparent LED display is more flexible to make the curved transparent LED display round and other customized shapes.
1000x500mm die-casting aluminum transparent LED screen is ideal for frequent rental use. It's highly stable, easily movable, good aerodynamics and ventilation system.
Why YUCHIP Transparent LED Screen
YUCHIP's high-quality LED screen has been exported to more than 102 countries worldwide. We have excellent production and project experience to provide you with the best quality transparent LED display.
High transmittance up to 85%, ensuring natural light goes through and your audience enjoys an eye-catching see-through view.
High brightness up to 5500 nits and automatic brightness adjustment, enabling transparent LED screen vivid display even facing sunlight.
Ultra-lightweight, front and rear easy maintenance, making hanging up and wall mounted multiple installations possible, and saving space and cost.
Customize Your Transparent LED Screen Project
As a China-leading LED display manufacturer, we provide you with a wide range of transparent LED screens. For example, we offer you customized transparent LED displays with different pixel pitches, sizes, shapes, and more.
YUCHIP accepts designing and manufacturing curved, triangles, and customized shape clear LED walls depending on your project needs.
Besides 1000x500mm and 1000x1000mm standard cabinet size, we can tailor each cabinet size to bring you an extensive and seamless glass LED screen.
OEM and ODM are acceptable to make your own transparent LED screen unique and excellent brand marketing.
YUCHIP:

Your Professional Transparent LED Screen Supplier

YUCHIP is your number one choice transparent LED screen manufacturer and supplier started in 2004. Our management system complies with ISO9001-2015, and products are certified by international standards.

YUCHIP is committed to supporting customers with responsive service (7/24 in SHENZHEN headquarter) and rapid delivery. So we opened branch offices in Germany, Hungary, Peru, authorized dealers in America, Italy, Malaysia, Thailand, etc. Also, we set up an installation and service team in Nigeria for the Africa market.
Transparent LED Screen Projects We Finished
Transparent LED Screen For Cosmetic Shops
It successfully promotes brand awareness and attracts your audience's attention from a distant place.
Transparent LED Screen For Retail Shops
Transparent LED screen displays your latest and promotional products, increases your every shop's sales volume.
Transparent LED Screen For Shopping Malls
It significantly upgrades your malls to the next level. Consumers enjoy shopping in your modern and fashion areas.
Transparent LED Screen For Events
Transparent LED makes your events magic and unforgettable. The unique design is robust and convenient for event rental use.
Our Factory
Parameters
Transparent LED Screen Related Videos
Transparent LED Screen Latest Catalog
Transparent LED Screen Module Specification

Pixel Pitch (mm)

2.8-5.6

3.9-7.8

7.8-7.8

10.42

Pixel Configuration

SMD2121 / SMD1921

SMD1921

SMD3535

Encapsulation

3 in 1

Colors Matches

6:3:1

Transparent LED Screen Cabinet Specification

Cabinet Size (mm)

1000 x 500

1000 x 1000/ 1000 x 500

1000 x 1000

Cabinet Resolution (pixels)

356 x 176

256 x 128

128 x 128

96 x 96

Cabinet Pixels (pixels)

62656

32768

16384

9216

Cabinet Material

Extrusion Aluminum/ Die-casting Aluminum

Cabinet Weight (kg)

8

Transparent LED Screen Specification

Pixel Density(pixel/m²)

62656

32768

16384

9216

Brightness(cd/m²)

800 – 5500 Optional

3000 – 5500 Optional

Brightness Adjusted

256 grade by software or by Auto-optic induced

Light Transmittance

50%

70%

80%

View Angle

Horizontal 140°; Vertical 140°

Best Viewing Distance (m)

≥ 3m

≥ 5m

≥ 8m

≥ 10m

Communication Distance(m)

<100meter by Internet Cable(without Relay; Multimode fiber cable < 500m; Single-mode fiber cable < 20km

Display Work Method

1/16 Scan

1/8 Scan

1/6 Scan

LED Driving Method

Constant driving current

Color Contrast Ratio

5000:1

Gray Grade

16bit

Display Color

439, 804, 651, 110

Refresh Frequency (Hz)

≥1920, ≥3840 Optional

Picture Display Method

Intellective control technology, test-itself technology, correct technology, Synchronization Control

Input Signal

DVI (S-VIDEO, CVBS, DP, HDMI, VGA, PAL/NTSC, etc. through Video processor converting)

System Operating

WINDOWS 98, WINDOWS 2000, WINDOWS XP,WINDOWS 7 etc.

Control System
Front/Rear IP Level

IP45

Working Temperature (ºc)

-20~+40

Stored Temperature (ºc)

-40~+80

Operation Humidity (RH)

0-95%

Display Lifetime (hours)

10 years or more (natural environment)

100000 hours (ideal environment)

Maintenance

Rear / Front Side

Working Voltage

AC110 / AC220V±10% 47~63HZ

Power Consumption

Max: 700W/㎡ ; Ave:295W/㎡

Out Of Controlled Dot

≤3/10,000 (Out of controlled dots means the pixels of which the brightness and the wavelength are both >10% depart to the normal one)
You can use a transparent LED display screen in shopping malls, retail stores to display text, images, and videos to promote brand awareness and attract an audience from small and great distances. See more about retail LED displays.
The transparent LED screen is available to hang up from the ceiling, mount on the wall, put on the ground depending on your installation site needs.
(850sqm Transparent LED Screen for Saudi Arabia)
(30sqm Transparent LED Display for Media Markt)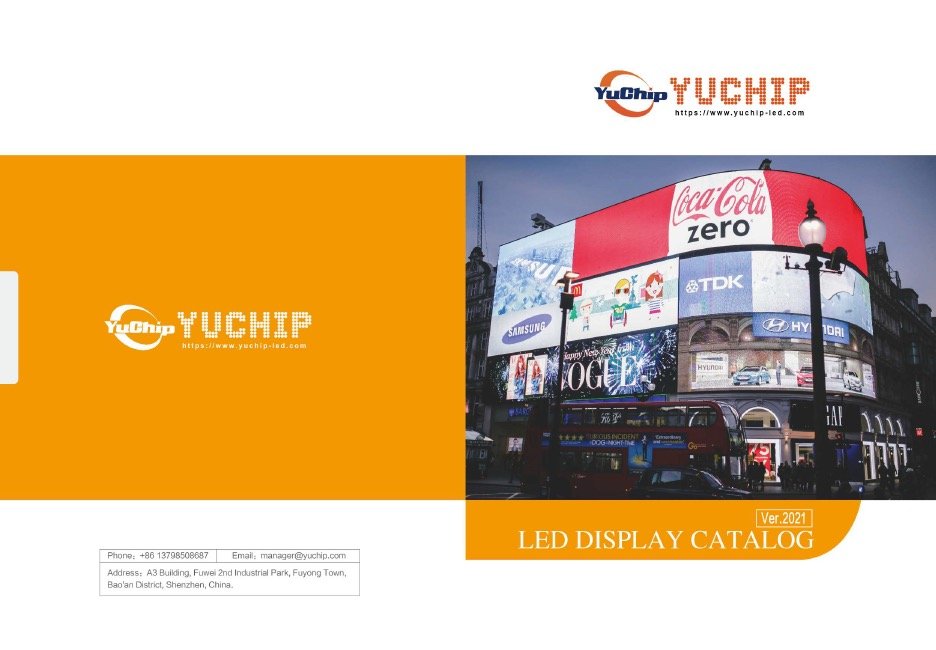 Transparent LED Screen: Ultimate FAQ Guide
1. Do Transparent LED Screens Exist?
Yes, a transparent screen display exists!
It is a new breed of LED display screen technology that you can find in the marketplace right now. The name suggests a clear LED (light-emitting diode) screen that transmits light like glass, which is ideal if you want a high-end, ultra-high-definition window advertisement display.
It offers a new and refreshing way to deliver your ad content and capture your audience's attention by creating a hi-tech display environment. It is a perfect choice for you if you wish to have a fashionable screen display without blocking out the light or the view on either side.
This customizable "see-through" LED allows you to advertise or inform while keeping its background coverage unobstructed. People or passersby could still see what was inside or happening behind the screen.
There is no need for you to choose whether to prioritize your in-store / in-house visibility or your brand/information advertisement. With these new transparent LED panels, you now have an option to have both simultaneously without compromising one over another.
2. How Do Transparent LED Screens Work?
You can find organic or carbon-based plastic materials inside the transparent screen enclosure, sandwiched by two conductive and emissive glass layers on both sides. That is the reason why you can see right through your screen, hence the name "transparent" LED. The LED screen panel or screen's conductive layer is where the electric impulses travel through, and the emissive layer is where the light shall come.
This particular LED screen is equipped with tiny clear cathodes that emit electrons into the screen and anodes that allow these electrons to flow out of the device as light.
Unlike the standard LCD (liquid crystal display) screen or monitor, which has to be backlit by another light source to create visible images, a transparent display emits its light using light-emitting diodes (LED).
The light-emitting diode is a semiconductor device that produces light whenever the particles carry the current flow through it.
This development in display technology allows you to overlay text, images, and videos onto the natural objects situated behind your digital signage.
3. Where Can I Use And Apply This Transparent LED Screen?
This stimulating LED display screen technology is a very flexible kind of digital technology that is now widely used globally, not just for commercial and advertisement purposes but also for public service purposes.
Retail stores and shopping centers commonly use this glass-like LED screen to promote brands and attract audiences.
The illusion of being suspended in the glass gives the store's LED curtain wall display good advertising and artistic effect, attracting viewers and potential customers. You can also see it performs as digital signages in other businesses like hotels, restaurants, cafes, nightclubs, bars, beauty salons, jewelry stores, casinos, etc. You can find these in stadiums and arenas during sports events and concerts to showcase very eye-catching displays with holographic effects.
These glass wall LED screens are also installed onto some corporate buildings, offices, and facades to serve as digital signage or advertisement and part of a building's architectural design. They are used in museums and amusement parks as a replacement or additional structure to the attractions. The limitation on how and where you can use transparent LED screens is your creativity and imagination.
4. What Unique Features Do Transparent LED Screens Have?
Ultra-transparent Permeability. One of the best features of this modernistic technology which you can already imply by its name, is its incredible transparency. This LED screen has high permeability (60% to 90%). You are assured that this display does not affect the environment's original lighting and sightline.
Customizable. Transparent LED display technology offers flexible customization of content and design depending on your needs and wants. You can make engaging and interactive ad content for your target audience without affecting the area's brightness level.
Easy Installation. It is designed for an indoor facility, but it allows outdoor viewing. You can easily set this up. Install the screen onto the store's curtain wall, then plug it. You can also expect fewer permit requirements, and it is safer to put up than outdoor installation.
Energy-saving And Fast Cooling. It makes use of edge-lit LED encapsulation technology. You can expect high brightness and low power consumption. You can gain up to 30% cost savings using transparent LED displays than general SMD LED displays.
5. How Is A Transparent LED Screen Different From A Traditional LED Screen?
Permeability. These two LED screens have almost the same struct. However, the latter has that standard block screen, while the former has this clear glass screen that allows you to see through it.
Because of this, newer display technology's transparency property provides a better display quality with brighter colors than the regular LED display.
Weight And Installation. The ordinary led screen weighs around 52kg/m2, unlike the transparent one, weighing approximately 14kg/m2.
Since the transparent led panel is much lighter, it is easier to install or hang.
Maintenance. Maintaining transparent screen displays is faster, more convenient, and labor-saving. This glass wall led display can just be installed as part of a building's or store's unique architectural curtain wall.
It's different from traditional led, requiring post-maintenance special operations due to its complicated and heavy structure.
Display Effect. Both offer unique ways of promoting your brand or delivering your message. However, the transparent display gives you a more creative room and a better artistic effect.
Cost Efficiency. Using a transparent display instead of an ordinary led display, you can save significantly on your electricity bill. It does not require air conditioning or another cooling system. Installation is also easier; hence, you can save more on labor costs.  
6. What Benefits Do I Get In Choosing Transparent LED Displays?
Here are the proven benefits you can enjoy when purchasing or using digital billboard displays.
High Transparence. This LED screen gives your display unparalleled transparency. It does not block sunlight and allows passersby to see through your transparent video wall.
Lightweight and Compact. The transparent LED display board is lighter compared to other digital board panels. It is easier to assemble and cheaper to transport.
Easy Installation and Repair. Setup time requires less time and effort. You will not need any complicated tools. This technology already built-in power supplies into its frames, so it is way faster to connect and fix. You can also set one SMD without removing a single transparent led module or whole panel.
Bright and Power Saving. You can achieve an ideal visual experience even under direct sunlight. It does not need a cooling unit, so it saves significant energy.
Modular Design. You can achieve the perfect digital display size that you need and desire. Modules come in three (3) dimensions which are amenable for making small to extra-large glass wall led displays.
Unique Effect. It gives your screen the illusion of just floating on your glass wall. It gives you a higher chance of catching the attention of the people.
7. Do Transparent LED Screens Come In Different Shapes And Forms?
Yes, transparent LED screen displays come in many different and exciting forms.
There are screen displays that are flat, curved, round, cylindrical, etc. Your imagination is your limit. Clear LED screen sizes and shapes are customizable to match your space and display needs.
Its design flexibility allows you to create promotional or advertising contents that you have in mind without being confined to traditional digital display limitations when it comes to its shape. Below are a few of its sample shapes and designs.
Transparent LED screens have good heat dissipation, and it comes even better when it is curved. Curved screens are also advantageous when installed on high ground as they enable good visuals even from underneath view.
Transparent LED screens can also come with pliable modules that can be molded and converted into various designs to meet your expectation and desired project outcomes.
Apart from using transparent LED screens as an advertising or information board, it is best applied as a video effect wall. You may play some optical illusion, 3D animations, and videos to draw more visitors to your place/business.
Today, as LED screens become more digital and versatile, you can now go out of the box and start making that transparent screen display that you wanted.
8. Is A Transparent LED Display Applicable For Outdoor Advertisement?
A Clear LED display is designed to be seen from indoor and outdoor. It has adopted the indoor advertising setup but allows you to achieve outdoor promotion.
Though you do not have to install it on the exterior wall of the building or store, it has circumvented outdoor advertising measures.
This kind of screen display is now being installed on glass curtain walls as architectural aesthetics to improve the overall outlook of the structure of the building aside from creating attention-grabbing capabilities of electronic screen display but
This development in LED screen technology offers an effective and more practical way of reinforcing a brand, business, or message that you want to convey to your audience.
It allows you to create more creative display contents, which are not possible in LCD and ordinary LED screens.
9. What Are The Best Pixel Pitch And Viewing Distances For A Transparent LED Screen?
Pixel pitch refers to the millimeter measurement of space between pixels or bulbs. It is a very significant parameter to consider when choosing an LED display. For example, if your transparent LED screen has a P2.5-pixel pitch, that means that the LED light bulb to the next light bulb is 2.5mm—the lower the pixel pitch, the higher resolution of the LED screen. The smaller pixel pitch also means the closer the viewing distance.
Which pixel pitch LED display suits your project?
The 10x rule is a quick method to quickly identify an approximate viewing distance for a particular LED screen. For example, an LED screen built with 2.5 mm pitch has a viewing distance of 25 meters. If your LED screen is powered with a 3.5mm pitch, your minimum viewing distance must be 35 meters.
10. How Much Do Transparent LED Screens Cost?
This type of LED screen is highly customizable. Therefore, transparent glass led display price is challenging to estimate because many factors determine it. You have to identify first the size, resolution, brightness, LED distance, among others, before you could ask led glass manufacturers or your local led glass supplier for a price quote.
Nonetheless, you can expect that the transparent display price is more expensive than the regular LED display. It is a worthy investment because of its obvious technical advantages that you can benefit from once you decide to use or buy this technology.
Additionally, it has already established a good reputation in the advertising industry. Rest assured that investing in a transparent LED screen display for your business or personal LED project is the right decision. If you have an LED display project in mind, please tell us about it, and we will provide you with a quote.
11. How To Maintain A Transparent LED Screen Display?
Here are some reminders to bear in mind if you are maintaining a transparent LED screen:
Make sure that the power supply is stable and the grounding is well-protected. Would you mind refraining from using it in areas with extreme weather conditions (e.g., thunderstorms-prone regions)?
Refrain from Installing it in a dusty environment. Heavy dust can lead to damaged circuits.
Prevent water, iron powder, and other highly conductive metals from touching the led screen.
Use a vacuum cleaner or compressed air gun to remove or blow away dust and debris hiding between gaps. Avoid cleaning the screen surface rag or cloth to avoid screen portions from falling off.
Have your transparent screens been checked or inspected by experts or professionals?
It is recommended to schedule at least 2 hours of rest time daily for your display screens. When not in use for a long time, make sure to turn it on at least once a month for more than 2 hours. Using a single color (yellow, red, and green) for a long time will consume excessive current, resulting in overheating and light damage.
Lastly, call for professional help to guide you to maintain your transparent LED display.
12. What Is A Transparent LED Screen IP Rating?
IP or ingress protection rating is an international rating that classifies the electrical enclosure level against accidental contact, dust, intrusions, and liquid substances. You may refer to the IP rating chart below for your reference.
Feel free to contact us if you have any questions or concerns regarding IP rating.
13. What Is The Lifespan Of A Transparent LED Screen?
The average lifespan of transparent LEDs is between 80,000 to 100,000 hours. That is equivalent to 9 – 11 years.
However, your device can last longer or way shorter than the specified amount of time, depending on how you operate or maintain your LED display.
The lifespan of any electronic device is affected by many factors, both external and internal.
Quality of screen modules and LED bulbs and the manufacturing process are some of the internal factors that affect (negatively or positively) how long your LED display could last.
If the bulbs and modules are defective and the manufacturing process is below accepted standards, it will deteriorate your led display's lifespan.
On the other hand, exposure to high temperatures, UV rays, environmental humidity, erratic rain, and other adverse weather conditions are the external factors that affect your transparent LED screen's lifetime.
14. How Do I Choose The Best Transparent LED Screen For My Project?
LED screens are a highly customizable type of technology. It can adapt to your creativity and provide your business and personal LED display needs. The best LED  screen display for you is highly dependent on you. Therefore, you need to fathom your advertising project's general objectives and details.
What do you want to promote? What content are you planning to make?
Who is your target audience? Where do you plan to set it up?
Knowing your goals can finally decide what transparent LED screen design will work and not work for you.
You can check out our beautiful transparent LED display gallery at www.yuchip-led.com.
15. Where Can I Find A Transparent LED Screen Solution Provider In China?
Transparent LED screen displays are now used worldwide by many businesses, corporate offices, and private individuals.
Because of many users' great acceptance and positive feedback, you can also find several Chinese companies that offer transparent LED screen display solutions.
YUCHIP has been one of your leading professional LED screen solution providers in China since 2004. Being in this industry for more than 16 years now, we are already a proven and tested provider of your LED screen needs.
YUCHIP ISO 9001 certified company. YUCHIP has started to engage in the production of transparent LED displays for almost a decade now. Yuchip's products have already reached global markets. We already have offices in Hungary, Germany, and Peru. And we have authored dealers in countries like the USA, Thailand, and Italy, among others. Yuchip's tech products have already been exported to over 104 countries worldwide.
Our greatest aspiration is to provide you with the most innovative and high-quality LED display screen products.
For more information, you can contact us today, so we can start collaborating on your dream LED screen project.
Tel:008613798508687WhatsAppp/Wechat: 008613798508687
Email: manager@yuchip.com
---
P3.91 Transparent LED Screen In Guangzhou: A YUCHIP's Project
1. Introduction
Today, transparent LED screens are replacing conventional display designs. Apart from its translucent features, it allows air and light to pass through, enabling good heat dissipation.
Transparent LED screens such as the P3.91 fine LED display to bring a more captivating feeling in all locations.
It urges and helps malls, establishments, offices, and events to make engaging segments to attract viewers properly.
Recently, transparent LED screens have also paved their way towards nightclubs and entertainment areas.
With the help of a fine LED display, the whole vicinity becomes a new place, more appealing and more attractive. Also, transparent screens bring more captivating visuals and make nights spent on clubs even more fun and out of this world.
As part of the continuing widespread application of the transparent LED screen, YUCHIP finished a P3.91 Transparent LED screen in Guangzhou.
Furthermore, we'll give you the project details and other to-do lists if you're interested in getting a transparent LED screen in this post.
2. P3.91 Transparent LED Screen Project Details
YUCHIP recently finished a transparent LED Screen in Guangzhou, China. Guangzhou is a sprawling city next to Shenzhen, where we are headquartered. The town is famous for being one of the best commercial cities in China. It is also one of the central locations for trade, manufacturing, and digital technology.
Furthermore, these cities sit in Guangdong's province, known as China's economic powerhouse. The area is a few kilometers away from Hongkong.
On the other hand, here are some of the project details.
The project utilized a transparent LED screen with a pixel pitch of 3.91
It is installed for a nightclub area in Guangzhou, China.
The transparent LED screen has a total size of 460 sqm.
Such transparent LED screen applications are prevalent in Guangzhou, as many nightclubs and entertainment vicinities.
The transparent LED screen utilizes various sizes and designs as it is connected to make different ambiance and utilizes multiple installation methods.
A giant screen is installed for the DJ LED wall where the DJ stands and mix's music for the program.
The project achieved a different height for the establishment. Hence, it is also the best-LED screen type for your business or if you have nightclubs. Please let us know how we can help you.
3. Transparent LED Screens For Nightclubs: Advantages And Features
You may be asking why transparent screens are now utilized in nightclubs, disco bars, and the like. Here, we'll give you the advantages the fine LED display can bring if you decide to have it for your business.
We cannot deny that we are easily attracted when we see a place decorated with LED screens. What's more, if it's more creative and has a see-through effect, probably we'll be more captivated. Transparent LED screens are undeniably beautiful. The lighting, content, optical illusion, and other products it shows are outstanding and advanced technology.
Has Good Heat Dissipation
The LED screen provides good heat dissipation because the front and rear are exposed (except for wall-embedded installation). Note that a better heat dissipation means better heat absorption and means the LED screen will not overheat. When used 24/7, for instance, the LED screen will not have flickers due to too much heat inside the cabinet. Also, better heat dissipation means no need for air conditioners, thus, noiseless and convenient.
Has Multiple Installation Methods
We can install a transparent LED screen in multiple ways, including hanging, wall-embedded, and more. The installation may rely on the very purpose of the equipment, the weight, and the size of the whole screen.
Cost-effective/Less Maintenance Requirement
The transparent LED screen requires low to no maintenance. Since it doesn't have cabinets, all the lamps and parts are exposed. It is a cost-effective investment as it does not require much workforce for maintenance and the like.
4. Conclusion
When it comes to transparent LED screens, there's one brand you can rely on—YUCHIP. We are China's leading LED screen provider headquartered in Shenzhen, China. We've exported our transparent LED screens to various countries worldwide with multiple applications and uses.
Apart from transparent LED screens, we are also a great name and brand you can trust with flexible LED screens, high resolution LED panels, LED posters partnered with humble and excellent technical services and support.
To know more, visit our homepage or message us at manager@yuchip.com.