Transparent LED Screen
A Transparent LED Screen is a clear LED (light-emitting diode) screen that transmits light like glass, which is ideal if you want a high-end, ultra-high-definition window advertisement display.
We manufacture and offer you vast pixel pitches of transparent LED screens, such as P2.8, P3.1, P3.9, P7.8, P10.42, and others customized based on your project needs.
YUCHIP Transparent LED Screen uses modular cabinet sizes 500x500mm, 1000x500mm, and is customized for your project.
Our transparent LED shape can be flat, curved, and customized to fit your installation area needs.
Transparent LED Screen Product Categories
You may use a small LED transparent screen behind a shop window, or you may plan to install a large LED transparent screen behind a shopping mall entrance's glass. In some cases, you may intend to use a transparent LED screen in an event and move it to the next event from time to time.
Transparent LED screen technology is a very flexible kind of digital technology that is now widely used globally, not just for commercial and advertisement purposes but also for public service purposes. For example, transparent LED display performs in retail stores, shopping centers, hotels, restaurants, cafes, nightclubs, bars, beauty salons, jewelry stores, casinos, etc.
To meet your different application needs, our sophisticated engineers developed three main types of transparent LED screens. For fixed installation use, 1000x1000mm and 1000x500mm extrusion aluminum cabinet transparent LED, and 1000x500mm die-casting aluminum cabinet clear LED for rental service.
1000x1000mm extrusion aluminum material transparent LED screen is modular and cost-effective for large-sized transparent LED screen use.
1000x500mm extrusion aluminum transparent LED display is more flexible to make the curved transparent LED display round and other customized shapes.
1000x500mm die-casting aluminum transparent screen is ideal for frequent rent. It's highly stable, easily movable, good aerodynamics and ventilation design.
Why YUCHIP Transparent LED Screen
YUCHIP's high-quality LED screen has been exported to more than 102 countries worldwide. We have excellent production and project experience to provide you with the best quality transparent LED display.
High transmittance up to 85%, ensuring natural light goes through and your audience enjoys an eye-catching see-through view.
High brightness up to 5500 nits and automatic brightness adjustment, enabling transparent LED screen vivid display even facing sunlight.
Ultra-lightweight, front and rear easy maintenance, making hanging up and wall mounted multiple installations possible, and saving space and cost.
Customize Your Transparent LED Screen Project
As a China-leading LED display manufacturer, we provide you with a wide range of transparent LED screens. For example, we offer you customized transparent LED displays with different pixel pitches, sizes, shapes, and more.
YUCHIP accepts designing and manufacturing curved, triangles, and customized shape clear LED walls depending on your project needs.
Besides 1000x500mm and 1000x1000mm standard cabinet size, we can tailor each cabinet size to bring you an extensive and seamless glass LED screen.
OEM and ODM are acceptable to make your own transparent LED screen unique and excellent brand marketing.
YUCHIP:

Your Professional Transparent LED Screen Supplier

YUCHIP is your number one choice transparent LED screen manufacturer and supplier started in 2004. Our management system complies with ISO9001-2015, and products are certified by international standards.

YUCHIP is committed to supporting customers with responsive service (7/24 in SHENZHEN headquarter) and rapid delivery. So we opened branch offices in Germany, Hungary, Peru, authorized dealers in America, Italy, Malaysia, Thailand, etc. Also, we set up an installation and service team in Nigeria for the Africa market.
Our Factory
Parameters
Transparent LED Screen Related Videos
Transparent LED Screen Latest Catalog
Transparent LED Screen Module Specification

Pixel Pitch (mm)

2.8-5.6

3.9-7.8

7.8-7.8

10.42

Pixel Configuration

SMD2121 / SMD1921

SMD1921

SMD3535

Encapsulation

3 in 1

Colors Matches

6:3:1

Transparent LED Screen Cabinet Specification

Cabinet Size (mm)

1000 x 500

1000 x 1000/ 1000 x 500

1000 x 1000

Cabinet Resolution (pixels)

356 x 176

256 x 128

128 x 128

96 x 96

Cabinet Pixels (pixels)

62656

32768

16384

9216

Cabinet Material

Extrusion Aluminum/ Die-casting Aluminum

Cabinet Weight (kg)

8

Transparent LED Screen Specification

Pixel Density(pixel/m²)

62656

32768

16384

9216

Brightness(cd/m²)

800 – 5500 Optional

3000 – 5500 Optional

Brightness Adjusted

256 grade by software or by Auto-optic induced

Light Transmittance

50%

70%

80%

View Angle

Horizontal 140°; Vertical 140°

Best Viewing Distance (m)

≥ 3m

≥ 5m

≥ 8m

≥ 10m

Communication Distance(m)

<100meter by Internet Cable(without Relay; Multimode fiber cable < 500m; Single-mode fiber cable < 20km

Display Work Method

1/16 Scan

1/8 Scan

1/6 Scan

LED Driving Method

Constant driving current

Color Contrast Ratio

5000:1

Gray Grade

16bit

Display Color

439, 804, 651, 110

Refresh Frequency (Hz)

≥1920, ≥3840 Optional

Picture Display Method

Intellective control technology, test-itself technology, correct technology, Synchronization Control

Input Signal

DVI (S-VIDEO, CVBS, DP, HDMI, VGA, PAL/NTSC, etc. through Video processor converting)

System Operating

WINDOWS 98, WINDOWS 2000, WINDOWS XP,WINDOWS 7 etc.

Control System
Front/Rear IP Level

IP45

Working Temperature (ºc)

-20~+40

Stored Temperature (ºc)

-40~+80

Operation Humidity (RH)

0-95%

Display Lifetime (hours)

10 years or more (natural environment)

100000 hours (ideal environment)

Maintenance

Rear / Front Side

Working Voltage

AC110 / AC220V±10% 47~63HZ

Power Consumption

Max: 700W/㎡ ; Ave:295W/㎡

Out Of Controlled Dot

≤3/10,000 (Out of controlled dots means the pixels of which the brightness and the wavelength are both >10% depart to the normal one)
You can use a transparent LED display screen in shopping malls and retail stores to display text, images, and videos to promote brand awareness and attract an audience from small and great distances. See more about retail LED displays.
The transparent LED screen can hang up from the ceiling, mount on the wall, and put on the ground depending on your installation site needs.
(30sqm Transparent LED Display for Media Markt)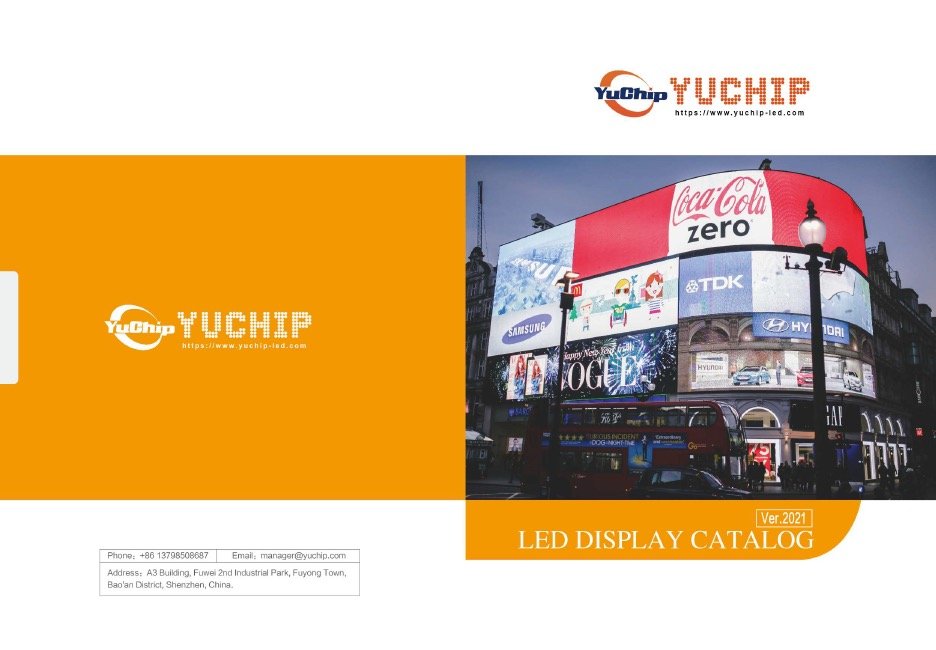 The Ultimate Guide To Transparent LED Screens: Expert Insights, Marketing Strategies, And Buyer Considerations
I. Introduction
Transparent LED screens have become increasingly popular in recent years thanks to their innovative design and numerous applications across various industries. This comprehensive guide aims to provide valuable information for technical experts, marketing representatives, and potential buyers, covering everything from the technology behind these screens to marketing strategies and essential buyer considerations. We'll also include relevant statistics and numbers to support our claims and give you the most informative and objective insights.
II. Understanding Transparent LED Screen Technology
A. Definition and key features
Transparent LED screens are a type of display technology that allows light to pass through the screen, creating a visually striking and innovative effect. They consist of LED panels with a high transparency rate, typically between 70% and 95%. These screens are lightweight, energy-efficient, and versatile, making them an ideal solution for various applications.
B. How transparent LED screens work
Light-emitting diodes (LEDs)
Transparent LED screens use light-emitting diodes (LEDs) as their primary light source. These tiny, energy-efficient components emit light when an electric current passes through them. LEDs can be manufactured in various colors and sizes, allowing for different customization options.
Transparency vs. traditional LED screens
Unlike traditional LED screens, which use opaque back panels, transparent LED screens are built with fine materials, such as glass or acrylic. This design allows light to pass through the screen, creating a see-through effect that can be visually stunning and highly effective for various applications.
C. Advantages and applications
Architectural design
Transparent LED screens have revolutionized architectural design by offering a unique way to integrate digital media into building exteriors and interiors. For example, a study found that incorporating transparent LED screens into buildings could increase energy savings by up to 40% compared to traditional display solutions.
Retail and advertising
In retail and advertising, transparent LED screens offer a new way to capture consumer attention. Research indicates that these screens can increase foot traffic by up to 30% and boost sales by as much as 25%.
Events and entertainment
The events and entertainment industry has embraced transparent LED screens for their ability to create immersive and engaging experiences. These screens have been used in concerts, trade shows, and sporting events, providing attendees with a memorable and captivating visual experience.
Transportation and public spaces
Transportation hubs and public spaces have also started using transparent LED screens to share real-time information and advertisements. These screens provide a modern and efficient way to communicate with the public while enhancing the space's aesthetic appeal.
III. Technical Expert Insights
A. Types of transparent LED screens
Glass LED screens
Glass LED screens are made with a layer of LEDs embedded within a glass panel. These screens offer high transparency rates, typically between 80% and 95%, and are ideal for applications requiring maximum visibility.
Film LED screens consist of a thin, flexible film with embedded LEDs. These screens can be easily applied to existing glass surfaces, making them popular for retrofitting projects. Transparency rates for film LED screens usually range from 70% to 85%.
Mesh LED screens are made with a lightweight, flexible mesh material, allowing easy installation and customization. These screens typically have lower transparency rates than glass or film screens, ranging from 50% to 75%, but offer greater flexibility and adaptability.
B. Key performance metrics
Pixel pitch
Pixel pitch refers to the distance between individual LEDs on a screen. Smaller pixel pitches result in higher resolution displays, with pixel pitches for transparent LED screens typically ranging from 3mm to 20mm.
Brightness
Brightness is crucial for transparent LED screens, especially in outdoor or brightly lit environments. Intelligence is measured in nits, with outdoor screens usually requiring a minimum of 5,000 units and indoor screens requiring around 1,000 to 2,000 nits.
Contrast ratio
The contrast ratio is the difference between the brightest white and the darkest black that a screen can display. A higher contrast ratio results in better image quality and more vibrant colors. Transparent LED screens typically have a contrast ratio ranging from 1,000:1 to 5,000:1.
Transparency rate
The transparency rate refers to the percentage of light passing through a screen. Higher transparency rates result in a more seamless integration of the screen into its environment. As mentioned earlier, transparency rates for transparent LED screens typically range from 70% to 95%.
C. Transparent LED Screens vs. Traditional LED Screens: An In-Depth Guide for You"
Transparent LED Screen VS Traditional LED Screen
In the digital display industry, both transparent LED screens and traditional LED screens have their unique advantages and applications. As you explore the world of digital displays, understanding the critical differences between these two types of screens can help you make informed decisions based on your specific needs. In this part of the in-depth guide, we will delve into the main features, pros, and cons of transparent and traditional LED screens to help you understand both display types, regardless of your technical background.
Transparency
Advantage – Transparent LED Screen:
Transparent LED screens offer a 70-95% transparency rate, allowing natural light to pass through and maintaining visibility behind the screen. This feature makes them ideal for applications like retail storefronts, architectural designs, and building façades.
Disadvantage – Traditional LED Screen:
Traditional LED screens have a solid, opaque design with no transparency. They can block natural light and obstruct visibility, limiting their application in specific environments.
Energy Efficiency
Advantage – Transparent LED Screen:
Transparent LED screens consume 30-50% less power than traditional LED screens due to their lower pixel density and more efficient use of light. This makes them more environmentally friendly and cost-effective in terms of electricity consumption.
Disadvantage – Traditional LED Screen:
Traditional LED screens have a higher power consumption due to their higher pixel density and more extensive use of light-emitting diodes, which can contribute to increased energy costs.
Aesthetics
Advantage – Transparent LED Screen:
Transparent LED screens offer a sleek, modern appearance, seamlessly integrating with their surroundings. Their lightweight design and minimal impact on building structures make them a visually appealing option for various applications.
Disadvantage – Traditional LED Screen:
Traditional LED screens have a bulkier, more prominent appearance, which can sometimes detract from the overall aesthetics of a space or building.
Installation and Maintenance
Advantage – Transparent LED Screen:
Transparent LED screens are generally lightweight and easier to install, with many designs featuring modular components for simple maintenance and repairs.
Disadvantage – Traditional LED Screen:
Traditional LED screens are heavier and more challenging to install, often requiring additional support structures. Maintenance can also be more complicated due to their dense, opaque construction.
Brightness and Visibility
Advantage – Traditional LED Screen:
Traditional LED screens have a higher pixel density, providing higher brightness levels and better visibility in various lighting conditions. This makes them more suitable for outdoor applications and high-ambient-light environments.
Disadvantage – Transparent LED Screen:
Transparent LED screens have lower pixel density, resulting in lower brightness levels than traditional LED screens. This can limit their effectiveness in bright outdoor settings or high-ambient-light environments.
Cost
Advantage – Traditional LED Screen:
Traditional LED screens generally have a lower initial cost compared to transparent LED screens, making them a more affordable option for some applications.
Disadvantage – Transparent LED Screen:
Transparent LED screens have a higher initial cost due to their advanced technology and unique design. However, their energy efficiency can result in long-term savings on electricity costs.
In conclusion, both transparent and traditional LED screens have advantages and disadvantages. Transparent LED screens excel in transparency, energy efficiency, and aesthetics, while conventional LED screens offer higher brightness levels, better visibility, and a lower initial cost. By understanding these differences, you can determine the most suitable display solution for your specific project requirements and environment
D. Installation and maintenance
Structural considerations
When installing a transparent LED screen, it's essential to assess the structural integrity of the building or surface it's attached to. Transparent LED screens are generally lightweight, but ensuring the structure can support the screen's weight and any additional forces it may experience is crucial.
Power requirements
Transparent LED screens require a stable power supply to function correctly. The power requirements for these screens can vary depending on their size, brightness, and application. Working with a qualified electrician is essential to ensure a safe and reliable power supply for your screen.
Cooling and ventilation
Although transparent LED screens generate less heat than traditional LED screens, they still require proper cooling and ventilation to maintain optimal performance and prolong their lifespan. Adequate airflow should be provided around the screen to prevent overheating.
Cleaning and troubleshooting
Regular cleaning is necessary to keep your transparent LED screen looking its best and functioning correctly. A soft, non-abrasive cloth and a gentle cleaning solution should be used to clean the screen's surface. Additionally, it's essential to have a maintenance plan in place to address any potential technical issues that may arise.
IV. Marketing Strategies for Transparent LED Screens
A. Showcasing product features
Visual appeal
Emphasize the visual impact of transparent LED screens in your marketing materials. Use high-quality images and videos to showcase this technology's unique aesthetics and creative possibilities.
Customizable content
Highlight the flexibility and customization options available with transparent LED screens. Showcase examples of how the screens can be tailored to suit various industries and applications, from retail to entertainment.
Energy efficiency
Promote the energy-saving benefits of transparent LED screens, as they consume less power than traditional displays. This aspect particularly appeals to environmentally conscious consumers and businesses looking to reduce energy costs.
B. Targeting the right audience
Identifying key industries
Target industries where transparent LED screens have the most significant potential for growth, such as retail, hospitality, transportation, and entertainment. Develop marketing campaigns tailored to each industry's unique needs and challenges.
Tailoring marketing campaigns
Create marketing campaigns that speak to your target audience's specific needs and preferences. For example, emphasize the aesthetic appeal of transparent LED screens for architects and designers while focusing on the efficiency and cost-saving benefits for facility managers.
C. Case studies and testimonials
Successful projects
Showcase successful projects featuring transparent LED displays to demonstrate their real-world applications and benefits. Include detailed descriptions of the project's objectives, challenges, and results.
Client experiences
Collect and share testimonials from satisfied clients to build trust and credibility. Positive reviews and case studies can significantly impact potential buyers' decision-making process.
For example, the below testimonials are from one chain store owner's headquarters in the UK.
"As a chain store owner, I always seek innovative ways to enhance our stores' visual appeal. YUCHIP's transparent LED wall have been the perfect solution. I purchased five screens for our locations, and the results have been remarkable. The screens' stunning visuals and vibrant colors make our displays stand out, attracting more customers than fore.
The YUCHIP team has been a pleasure, providing exceptional professionalism, expertise, and after-sales support. Their commitment to customer satisfaction is evident in their outstanding product quality and attentive service.
I highly recommend YUCHIP for any business considering transparent LED screens. They have exceeded our expectations, and we're proud to have chosen them as our trusted display solution provider."
V. Buyer's Guide to Transparent LED Screens
A. Determining your needs
Purpose and goals
Before purchasing a transparent LED screen, defining your objectives and desired outcomes is essential. Consider your target audience, the intended application, and how the screen will enhance the user experience.
Budget considerations
Transparent LED screens can vary significantly in price based on size, resolution, and transparency rate. Determine your budget and prioritize the features that are most important to you to find a screen that meets your needs and financial constraints.
B. Evaluating suppliers and manufacturers
Reputation and experience
Choose a supplier or manufacturer with a proven track record in the clear LED screen industry. Look for companies with a strong reputation for quality products, excellent customer service, and successful project implementations.
Product range and customization options
Select a supplier that offers a wide range of transparent LED screens and customization options to ensure you find the right screen for your specific needs. A versatile product offering can also benefit if you expand or upgrade your screen.
Warranty and after-sales support
Ensure the supplier provides a comprehensive warranty and robust after-sales support to protect your investment and address any potential issues that may arise.
C. Legal and regulatory considerations
Safety standards
Verify that your purchase's transparent LED display complies with relevant safety standards and certifications. Depending on your location and application, this may include electrical safety, structural integrity, and fire resistance.
Local building codes
Check local building codes and regulations to ensure your transparent LED panel installation meets all requirements. This may involve obtaining permits, meeting specific design standards, or adhering to zoning regulations.
Environmental regulations
Consider environmental regulations and guidelines that may apply to your transparent LED screens, such as energy efficiency standards, waste disposal requirements, and materials sourcing. Ensuring compliance with these regulations can help protect the environment and prevent potential legal issues.
VI. Future Trends and Developments in Transparent LED Screens
A. Technological advancements
Improved efficiency and performance
As technology continues to evolve, we can expect further enhancements in the efficiency and performance of transparent LED screens. Innovations like advanced LED materials and more efficient power management systems will reduce energy consumption and improve overall performance.
Higher resolution and image quality
The demand for higher resolution and image quality will drive manufacturers to develop transparent LED screens with smaller pixel pitches and better contrast ratios. This will enable more detailed and realistic content to be displayed, further expanding the applications and capabilities of transparent LED screens.
B. Integration with intelligent technologies
Internet of Things (IoT)
Transparent LED screens will increasingly be integrated with IoT devices, allowing for seamless communication and control between various systems. This will enable new applications, such as dynamic content updates based on real-time data and advanced analytics, to enhance the user experience.
Augmented reality (AR) and virtual reality (VR)
The combination of transparent LED screens with AR and VR technologies has the potential to create truly immersive experiences. These applications could include interactive displays that respond to user movements or advanced simulation environments for training and education purposes.
C. Expanding applications and industries
As the benefits and capabilities of transparent LED screens become more widely recognized, we can expect to see their adoption across new industries and applications. Some potential growth areas include healthcare, education, and public safety, where transparent LED screens could display critical information, facilitate communication, and enhance the environment.
VII. Conclusion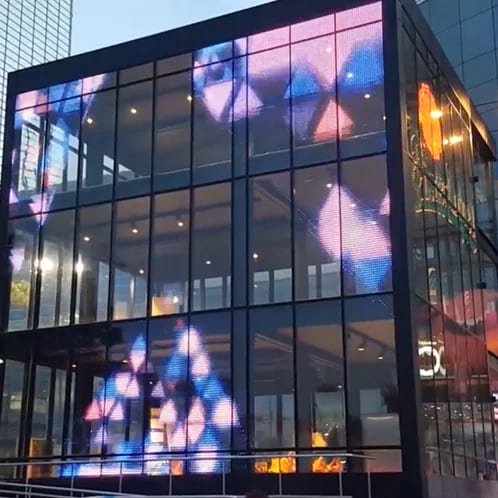 The world of transparent LED display screens offers endless possibilities for innovation, creativity, and growth. By understanding the technology, staying informed about trends and developments, and overcoming challenges, technical experts, marketing representatives, and potential buyers can fully harness the power of transparent LED screens.
Whether you're looking to transform a building facade, captivate an audience at an event, or create a truly immersive retail experience, transparent LED screens can help you achieve your goals and set your project apart. Embrace the potential of this innovative technology and watch as it continues to shape the future of visual communication and design.