Outdoor LED Screen
The outdoor LED screen offers a dynamic visual effect, quickly catches people's attention in just a glance.
YUCHIP is your China-leading LED outdoor screen manufacturer with 16 years of successful project experience.
YUCHIP's outdoor LED screen is IP65 to IP68 waterproof, with high brightness of up to 10,000 nits to deliver you a vivid image even under sunlight.
The outdoor LED screens comply with international standards, like CE, RoHS, FCC, CCC, TUV-EMC, Saber, BIS and SONCAP, etc.
Outdoor LED Screen Product Categories
The Eco Pro Series LED Screen offers stunning visuals with its diverse pixel pitches. Its pixel pitches may range from P3.91 to P10.42 suitable for outdoor and other advertising applications. It has a sleek design ensuring a lightweight panel.
Great pixel pitch ranges from P2.5, P3.076, P4, P5, P6.67, P8, to P10. The ultra-thin and lightweight cabinet saves your structure and labor cost. It uses a high-precision die-casting aluminum cabinet with only 100mm thickness and 32kg per cabinet.
Why YUCHIP Outdoor LED Screen
YUCHIP outdoor LED screen is manufactured using state-of-the-art techniques and equipment. You will get from us the best quality outdoor LED display products and premium service.
We own 15000 square meters of factory area and 260 skilled staff to ensure your outdoor LED screen on-time delivery.
YUCHIP is your one-stop outdoor LED screen supplier, providing you a wide range of pixel pitches from 2.5mm to 50mm.
YUCHIP's outdoor LED screen is manufactured using industry-leading components to provide you 3-5 years warranty.
Customize Your Outdoor LED Screen Project
Are you looking for an outdoor LED screen to install in the existing structure? Are you looking for a creative outdoor LED display? As China leading LED display manufacturer, YUCHIP is delighted to provide you a comprehensive and tailored outdoor LED display screen solution.
We can customize every outdoor LED screen size for your project and seamlessly built it.
We can personalize your outdoor LED video wall shape in a flat, curved, triangle, round, etc.
Plus, we can provide you with unique pixel pitch and second-development LED software. You dream it; we make it!
YUCHIP:

Your Professional Outdoor LED Screen Supplier

YuChip is your industry-leading outdoor LED display screen manufacturer and supplier started in 2004. Our management system complies with ISO9001-2015, and products are certified by international standards.

YUCHIP is committed to supporting customers with responsive service (7/24 in SHENZHEN headquarter) and rapid delivery. So we opened branch offices in Germany, Hungary, Peru, authorized dealers in America, Italy, Malaysia, Thailand, etc. Also, we set up an installation and service team in Nigeria for the Africa market.
Our Factory
Product Specification
Outdoor LED Screen Related Videos
Outdoor LED Screen Latest Catalog
Pixel Pitch(PH)

P3

P4
P5
P6
P8

P10

Module Size (mm*mm)

192*192

320*160

192*192

320*160

Module Resolution (pixels)

64*64

80*40

64*32

32*32

40*20

32*16

Cabinet Size (mm*mm)

960*960*90 / Customized

Scan Mode

1/16

1/8

1/8

1/4

1/3

1/2

Pixel Configuration

3 in 1

LED Lamps

SMD1415

SMD1921

SMD2727

SMD2727

SMD3535

Pixel Density (pixel/m²)

111111

62500

40000

27777

15625

10000

Brightness(cd/m²)

6000-6200

6200-6500

6500-6800

6500-6800

6800-7500

Max Consumption(w/m²)

800

750

800

700

800

800

Ave Consumption(w/m²)

280

260

280

240

280

280

Cabinet Weight (kg)

28 / 42 / 35

Maintenance

Rear Side

Cabinet Material

Die Casting Aluminum / Steel / Aluminum

Front/Rear IP Level

IP65 / IP54

Color Contrast Ratio

5000:1

Gray Grade

16bit

Refresh Frequency (Hz)

1920HZ / 3840HZ

Repetition Frequency (Hz)

50/60HZ

View Angle (V/H)

140°/140°

Best Viewing Distance (M)

3

4

5

6

8

10

Working Voltage

AC110 / AC220V

Working Temperature (ºc)

-30~+80℃

Operation Humidity (Rh)

0-95%

Display Lifetime (Hours)

≥100000
You can use an LED screen display outdoors to show different contents such as text, images, and videos to attract an audience from small and great distances.
You can use it for a store sign or billboard because its brightness allows it to be seen in broad daylight.
(P16 Advertising LED Screen in Denmark)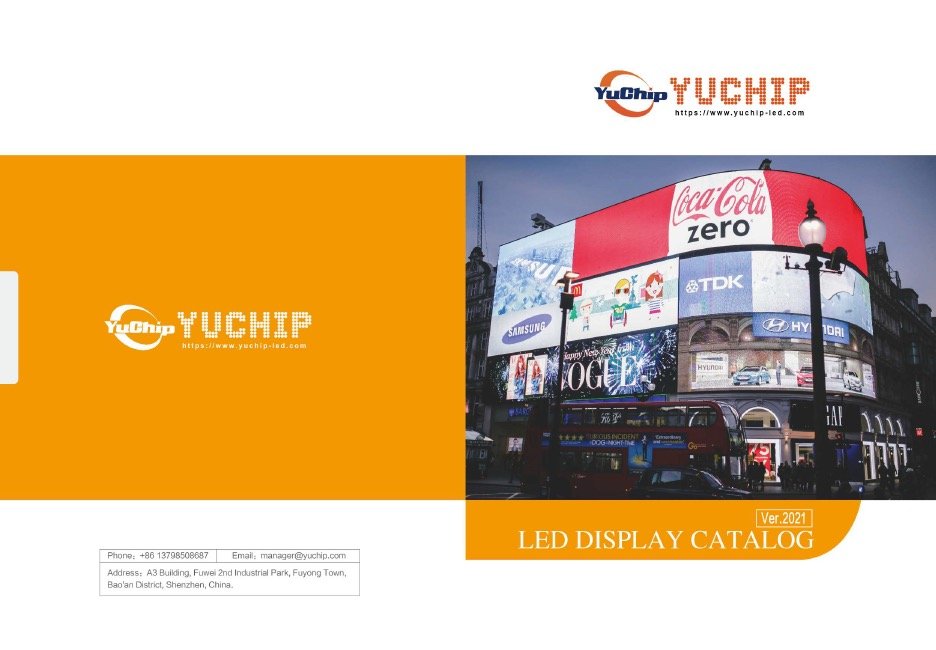 Outdoor LED Screen: The Ultimate Guide
1. What Is An Outdoor LED Screen?
An outdoor LED screen is an electronic device that uses an array of light-emitting diodes as pixels for a video display. You can use an LED screen display outdoors to show different contents such as text, images, and videos to attract an audience from small and great distances.
You can use it for a store sign or billboard because its brightness allows it to be seen in broad daylight. LED displays also have higher contrast ratios than traditional projector screens, making them ideal for large and uninterrupted video walls. These widely used LED screens for advertising outdoors also work as a destination indicator on public buses and taxis and traffic signs on some highways.
2. Is LED Or LCD Better For Outside Viewing?
If you plan to put a screen display for people to see from several feet away or in the open air, you might want to go with an LED screen. Outdoor LED screens specification makes your display images and videos more eye-catching for the audience and passersby.
LCD or Liquid crystal displays create images bypassing backlight through tiny crystals inside the display. These liquid crystals tend to get fragile and bulky as display size increases. The display comprises rows and columns of small light bulbs on LED or Light-emitting diodes. It makes the display lighter and more vibrant.
The outdoor LED screen gives you significantly brighter and better color differentiation that can be seen in any ambient light conditions. LED also has a broader viewing angle than LCD, making it more suitable for outside viewing.
3. What Is The Lifespan Of An Outdoor LED Screen?
An outdoor LED screen can last from 80,000 hours to about 120,000 hours. That is around nine years to 13 years, depending on the materials used by the manufacturers. This lifespan is based on optimal conditions. The harsher you use your outdoor LED screen, the less you can expect it to last.
We installed a P20 Outdoor LED Screen In 2012, located in Peru. It still worked adequately in 2021.
With proper maintenance and proper installation, you can make an outdoor LED screen for more than 15 years. Other significant factors that affect the lifespan of an outdoor LED screen are temperature and luminosity.  To avoid increasing temperature, you should program LED electronics with not more than the recommended brightness range.
4. How To Install An Outdoor LED Screen Display?
There are various ways how to install an outdoor LED screen display. Some installation methods are called embedded, hoisting, step, column, and wall hanging. Remember that an outdoor LED (large) screen display is a highly customized electronic device.
An outdoor LED screen display shall only be installed and maintained by qualified technicians for safety purposes. Improper installation of LED screens may cause electric shock, fire, or severe damage and death.
It is advisable to call professional maintenance personnel to handle the installation or repair of the LED screen.
5. How Much Does An Outdoor LED Screen Cost?
You can find an LED outdoor screen for sale in China from the US $ 300 to the US $ 3 500 per screen panel. Outdoor LED screen price varies depending on the specifications that you are looking for. A cheap outdoor LED screen is not always the best choice for you.
LED screens for outdoor advertising mainly depend on the size, pixel pitch, programming, and manufacturers. You can expect that the higher the size, the higher the price.
Also, the smaller pixel pitch means higher pixel density (resolution). The higher the resolution, the sharper and more accurate the display. Therefore, the smaller the pixel pitch, the more expensive it can be.
The most commonly quoted screen pixel pitch is 4mm, which you can sell from the US $ 600 – to the US $ 1 900.
6. What Is A Good Pixel Pitch For An Outdoor LED Display?
The recommended pixel pitch for close viewing ranges from 3mm to 6mm for your outdoor LED display. LED screen with 16mm to 20mm is commonly used for distance viewing. When choosing the right pixel pitch for your LED display, you have to consider the viewing distance of your audience.
You can calculate the optimal viewing distance by dividing the pixel pitch (mm) by 0.3 – 0.8. For instance, an LED screen with a 16mm pixel pitch is best viewed from 20 to 53 meters. Viewing the LED screen display beyond this point will have less clarity.
While this calculation can help you understand which pixel pitch to choose, other factors, such as purpose, budget, and cabinet type, need to be considered. It is always best for you, so consult an LED screen expert to help you select the best-LED screen pixel pitch to cater to your needs.
7. Does An Outdoor LED Screen Have Automatic Brightness Adaptation?
Most outdoor LED screens are intelligent sensors and automatic brightness adjustment systems that adapt to lighting conditions. You can automate the brightness level of your LED screen by installing a brightness sensor on it.
These brightness sensors are composed of a photoreceptor and a control card. Photoreceptor detects the light level. The control card interprets it to assign a brightness value to the LED screen.
If you want to ensure that your outdoor display does not cause visual disturbances among the viewers, it is recommended to look for LED screens and panels with light control systems.
8. What Is The Meaning Of IP (Ingress Protection) Rating?
Ingress protection code, sometimes called International Protection Code, classifies the degree of sealing protection an electrical enclosure offers against solid and liquid intrusions.
You can find the rating by looking for the letter "IP," which is always followed by two digits. The first number represents the protection against substantial intrusion, and the second digit defines the protection against various moisture.
Below is an IP rating reference chart to guide you:
| | | | |
| --- | --- | --- | --- |
| First Digit | Protection against solid intrusion | Second Digit | Protection against moisture/water |
| 0 | No protection from solids. | 0 | Not protected from liquids. |
| 1 | They are protected from touch by hands greater than 50 millimeters. | 1 | Protected from condensation. |
| 2 | They are protected from touch by fingers and objects greater than 12 millimeters. | 2 | It is protected from water spray less than 15 degrees vertical. |
| 3 | They are protected from tools and wires more significant than 2.5 millimeters. | 3 | It is protected from water spray less than 60 degrees from vertical. |
| 4 | Protected from tools and small wires greater than 1 millimeter | 4 | Protected from water spray from any direction. |
| 5 | Protected from limited dust ingress. | 5 | Protected from low-pressure water jets from any direction |
| 6 | Protected from total dust ingress. | 6 | They are protected from high-pressure water jets from any direction. |
| | | 7 | Protected from immersion between 15 centimeters and 1 meter in depth. |
| | | 8 | Protected from long-term immersion up to a specified pressure. |
| | | 9 | Protected from steam-jet cleaning. |
9. What Is IP Rating Suitable For An Outdoor LED Screen?
For your outdoor LED screen display, the recommended IP rating should be at least IP65. The IP rating of your LED screen depends on the environment where you will put it. The harsher the ground, the higher the IP rating you need.
Outdoor LED Display Screens Are Waterproof
If you plan to install your LED screen display in a place with lots of dust and have a risk of being in contact with any concrete debris or liquid, you have to make sure that the IP ratings are high and have adequate water resistance.
If your setting is an open outdoor area with high contact areas (heavy foot traffic or there would be people touching them) and it may be a wet location, LED screens with high IP ratings are appropriate.
10. What Safety Features Does An Outdoor LED Screen Should Have?
It will help if you are looking for outdoor LED screens that are resilient to external harsh weather conditions. An outdoor LED display screen is recommended to have waterproof and dustproof protection features.
Your LED display screen for advertising outdoors should also have anti-lightning features to keep your LED screen protected during thunderstorms. You also have to consider the cooling system of your led outdoor display screen. This is to avoid overheating, which can deteriorate the performance of your LED screen.
If you want to maximize your screen protection, consider gearing your outdoor LED displays with anti-theft function locks and a solid foundation support structure.
11. What Are The Best Outdoor LED Screens?
Before choosing the best outdoor LED screens for you, you first need to identify your business needs.
What are you going to use it for?
What is your target viewing distance?
Where are you going to install it?
Your answers to these questions will guide you in selecting the right LED screen display for you. You do not want to overpay for something that will not give you and your audience the experience you desire.
The Largest Outdoor LED Screen In South America, 402sqm P16 LED.
Here at YUCHIP, you can meet with our highly skilled team of marketing and technical experts who are more than willing to join you in your LED screen project journey.
So whether you are a large organization looking to rebrand multiple locations across the country or a smaller business looking to create one showstopper LED display for your business location, we can help.
12. Where Can I Find Outdoor LED Screen Rentals?
If you are looking for a reliable and globally recognized LED outdoor screen manufacturer and supplier, Yuchip rental LED panels are here to cater to all your LED display needs.
Yuchip's quality LED screen has been exported to over 102 countries since 2004. Our great range of LED displays includes outdoor LED displays, indoor LED screens, rental LED displays, transparent LED displays, LED posters, flexible LED displays, HD LED screens, mobile LED video screens, LED wall controllers, and more.
It's our mission and delight to help customers transfer any and every desired space into the digital world.
Would you like more information? Contact us today; we have the experience, vision, and insight needed to create, manage and implement your best-LED screen solution.