Truck LED Advertising
YUCHIP Truck LED Advertising is a vital advertising medium for outdoor events and campaigns based on its unique advanced structure feature.
Truck LED Advertising is an important advertising medium for outdoor events and advertising campaigns based on its unique advanced structure feature.
It's known as truck-mounted LED display and trailer-mounted LED screen.
YUCHIP Truck LED Advertising fulfilled a complete set of components to meet and exceed event organizers' and sponsors' expectations during the LED screen usage.
Truck LED Advertising Product Categories
YUCHIP's Truck LED Advertising series includes the mobile truck and mobile trailer LED displays. These LED Displays are designed to ease advertising and expand the digital network through broad advertising scopes. Also, it gives you a higher probability of targeting good sales and profits through an unlimited brand awareness possibility.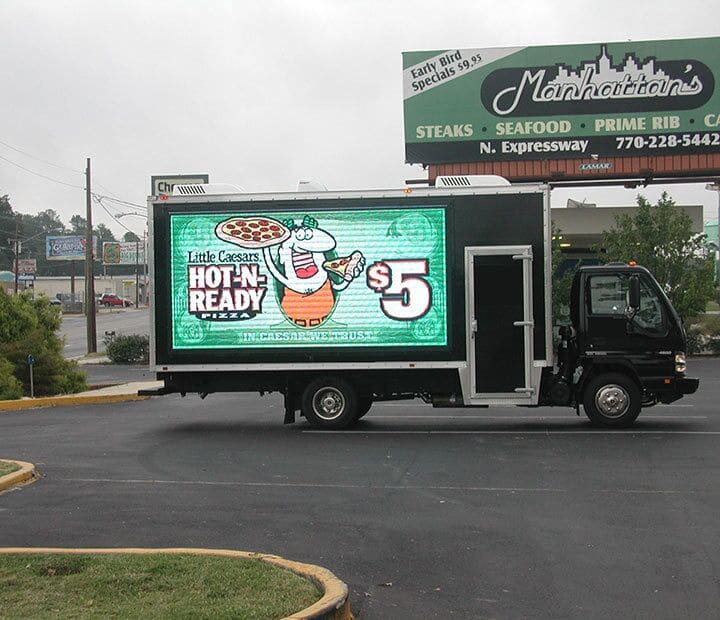 A truck LED screen eases advertising more conveniently because of its movability features. It can move from one place to another in 24/7 operation.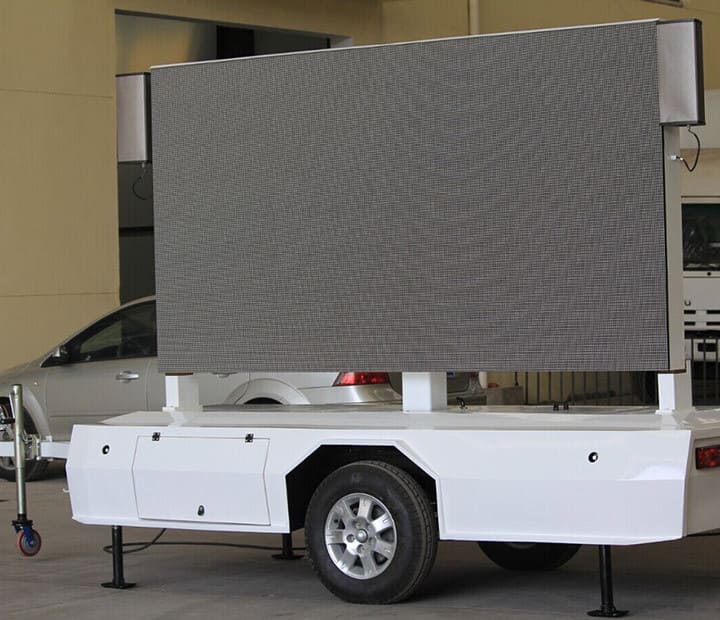 Trailer Displays utilize special LED displays which are solely designed for movability. It has a highly stable structure, waterproof and dustproof properties.
Large Trailer LED Screens require slow driving. In addition, even if the LED display has a special design, the trailer display weighs more than conventional displays.
Why YUCHIP Truck LED Advertising
YUCHIP is your leading LED Display manufacturer from China, and we've designed and accomplished various advertising LED displays over the years.
Our truck LED advertising attracts more and more audiences during events or operations.
The truck advertising can run and work 24/7 in various places and locations.
It has waterproof and dustproof features allowing it to work steadily under uncertain circumstances.
You can easily customize the content through a computer and you can play content separately or simultaneously.
Customize Your Own Truck LED Advertising
YUCHIP's professional R&D team is dedicated to creating industry-leading truck LED advertising products and providing you optional solutions. We launched different truck LED advertising display sizes and pixel pitches to meet your specific project needs.
You can choose from comprehensive pixel pitch options that suit your truck's LED advertising project.
We can customize the size and relevant parameters to meet your standard and preference.
Our quality LED displays undergo series of aging tests and infections to ensure the product will not have issues in the future.
YUCHIP:

Your Professional Truck LED Advertising Manufacturer And Supplier

YUCHIP is your best truck LED advertising manufacturer that has 16 years of professional manufacturing and project experience. Our engineers use top-notch technology and the best materials to create high-quality truck LED advertising for you.

We've exported and manufactured numbers of LED displays for truck advertising, and it is our legacy to serve every individual in their LED Display needs. Since most individuals and businesses need advertising, our unique way is to help you leverage brand awareness, sales, and prominence in your field.
Truck LED Advertising Projects We Finished
Truck LED Advertising In America
Mobile Truck enables more and more people to see advertising or other related content. As a result, it creates a wider and higher possibility of brand awareness.
Truck LED Advertising In France
Trailer LED Display leaves a thrilling experience for the viewers. Moreover, since it has movability features, it can reach various places and huge audiences.
Truck LED Advertising In Italy
Truck LED Screen is part of our mobile advertising display series. The truck display has the sole purpose of advertising and sharing quick information, etc.
Truck LED Advertising In Germany
The truck LED display adopts an ultra-slim rental LED screen cabinet to realize lightweight requirements, so it would be easier and more secure to lift and tear down.
Our Factory
Truck LED Advertising Related Videos
Truck LED Advertising Latest Catalog
(Truck LED Display For Advertising)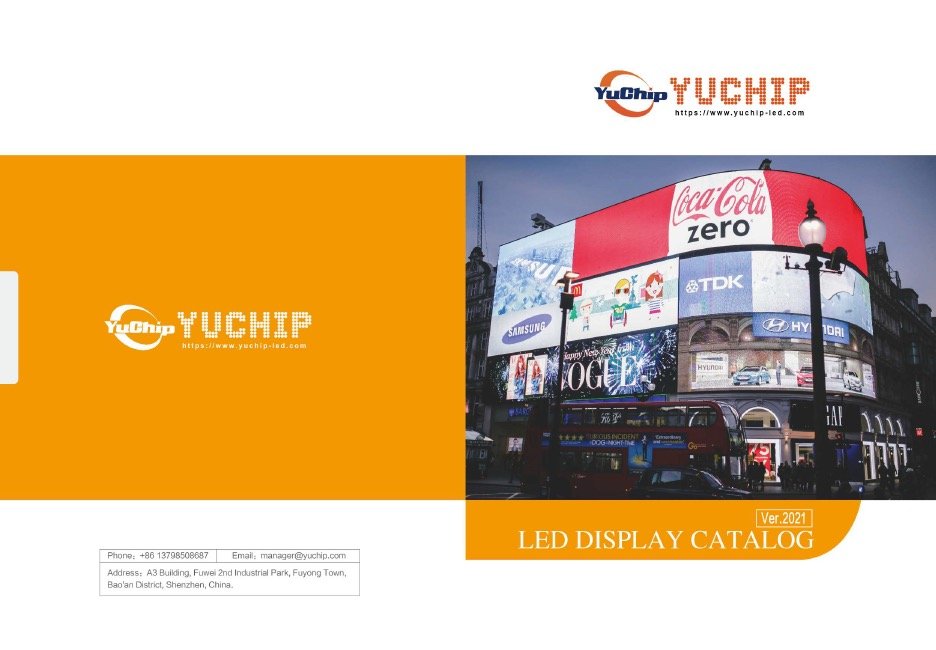 Truck LED Advertising: Ultimate FAQ Guide
1.What Is a Truck LED Display?
A truck LED display is an LED screen on wheels. It is a mobile LED billboard that is ideal for rentals because it can be driven almost everywhere.
Some call it a truck-mounted or trailer-mounted LED display because it is an LED video wall attached to a trailer truck.
This digital billboard truck became popularly used in events held outdoors. It perfectly delivers high-quality, high-resolution digital displays for advertising campaigns and brand promotion.
The truck LED screen utilizes the latest SMD technology, which gives your LED screen bright light and a clear image display even under direct sunlight.
Additionally, the light intensity of your LED truck screen can be adjusted according to the current light condition of your area.
If you have upcoming events, mainly outdoor, you must consider renting or installing an LED advertising truck.
It is a perfect opportunity to increase brand awareness or impress your sponsors. Plus, it makes the event more entertaining and the crowd more engaged.
YUCHIP offers a LED truck screen display with a complete set of system components and desirable features to ensure that your needs and your sponsor's needs are met.
2. What Are The Features of a Truck LED Display?
LED advertising trucks offer unique features that make them a popular LED display choice during events.
Movable. Since you can easily attach the LED screen to almost any truck with a hitch, you can easily have it driven to multiple locations.  It makes the transfer of your advertising LED screen convenient. You may station it in one area for some time and then transfer it somewhere else after that. YUCHIP mobile digital billboard also utilizes ultra-slim LED screen cabinets, making it lighter and safer to transport.
Quick Installation. Digital billboard trailers have a fast lock mechanism for quick and easy installation. Since you can directly hook up the LED screens on your truck/trailer, the time spent on installing it will be a lot less.
Hydraulic Lift System. The truck LED screen has adopted the hydraulic lift system, so lifting your LED screen display. It also allows you to turn your LED screen 360 degrees to face the audience from all directions. This technology does not only increase the entertainment value in your event, but it also increases your potential advertising revenue.
Self-contained Control Room. The mobile digital LED billboard advertising truck has its mini control room. It also has an automatic control function, and it supports multiple signal input formats.
3. What Are The Applications of Mobile Truck LED Displays?
The LED truck is vastly used as a creative outdoor mobile digital billboard display in various events.
The LED video truck itself is beautiful to look at, making it an instant innovative decoration in your event already.
It instantaneously enhances the scenery in your event's place. This is why it becomes popular and in-demand during outdoor celebrations and affairs.
Sport Related Events. Mobile truck LED displays are common during sports events such as triathlons, races, gold events, and more. LED video trucks may serve as advertising tools or noticeable stations with various purposes.
Concerts. Another event in which LED wall trailers are standard is in a music concert or music festival. LED video trucks are helpful for the audience. They boost the energy and experience of the attendees. Plus, it makes an appreciable display during concerts.
Business and Corporate Events. For once in a while, such as trade shows, tech fairs, and other gatherings, an easy LED display trailer to install and dismantle is an excellent option. It serves its purpose with flying colors, and it is quick to pull out.
Outdoor Cinemas. An LED video truck is also a convenient way to set up an outdoor cinema. It is ideal for public viewing of important events such as international sports and competitions.
The LED display trailers also show usefulness during political rallies, outdoor church services, graduations, etc.
4. What Image and Video Sources and Formats Are Supported by Mobile LED Billboards?
LED trucks are very versatile digital billboard displays. It can process all major file formats of images and videos.
The mobile digital billboard also supports image source connections such as laptops, cameras, computers, transmission vehicles, etc.
It is also compatible with many signal inputs like the standard internet cable, 3G wireless control, GPRS, etc.
You can expect that your truck LED trailer works like a computer, just more. It has an automatic control function as well, which makes it easy to manage.
In rare cases that your content or presentation is not compatible with the mobile LED truck. We will help you by performing the needed adjustment and format changes to make it work.
That way, you can still have your preferred content displayed on a mobile LED screen during your event.
If you need some help with your content, we can also help you customize your truck advertising LED display.
All you have to do is reach out to us and tell us your idea, and our staff engineers will provide you with custom-built LED display content according to your needs.
5. Does the Truck LED Display Have Audio?
Yes, a mobile LED display trailer can also deliver sounds. It allows you to play files with an audio track such as commercials, audiovisual advertisements, video clips, and even jiggles.
The audio system of digital billboard trailers makes it more enticing for the sponsors, event organizers, and, most importantly, your audience.
With its bright, full-color picture display and audio sound, it becomes a perfect tool to promote products and raise brand awareness or to provide your audience with a better audiovisual experience during your event.
With its ability to produce vibrant images and clear audio, an LED billboard trailer gives you a bigger chance to connect or interact with a larger audience.
If you need a customized audiovisual display for your upcoming events, we can surely help you with that. Contact us today.
If you are still curious about what else you can play in our LED billboard trucks, you may inquire by emailing us at manager@yuchip.com.
6. Does a Truck LED Display Have to be Parked, or Can It be Driven Around?
With the mobile LED display trailer, you can do both. You can choose to park in one area for the entire event. Or you may opt to drive it around the location.
This is a unique feature of an LED billboard trailer. It is mounted on a wheeled vehicle, so it is convenient to move anywhere.
The LED screen cabinets are ultra-slim. It is lightweight, safer, and is easier to lift, move, tear down.
All you need to have is a space for a parked LED mobile display for a single car. The LED truck has a spinning mechanism that allows us to move the LED screen in a direction where optimized visibility can be achieved.
The digital billboard trailers are ideal for outdoor events held in open spaces. It is usually harder to do campaigns during outdoor events because the venue is more extensive, and people roam around. But with the help of truck LED screens, you can still deliver outstanding ad displays without consuming much space and manually and laboriously decorating the venue.
7. Are Truck LED Displays Waterproof?
LED truck displays are water-resistant.
Truck LED displays are highly adaptable to various weather conditions.
Aside from its water protection feature, LED sign trucks also have thunder, static, and shock protection.
Since LED wall trailers are designed for outdoor use, it is created with enough protections to stand against the harsh environment of outdoor locations.
Because of this digital display's constant transportation and moving, it is more prone to damage and hazards. Thankfully, YUCHIP products like LED advertising trucks are safeguarded with necessary protections, so you can still have your ideal digital display rain or shine.
YUCHIP ensures that mobile LED display cabinets have passed the high-level anti-shake test during product assessment during manufacturing. This is to guarantee that each mobile LED screen is working perfectly during trailer and truck movement.
The recommended speed for a moving trailer or mobile LED screen should not be 30 km/h. It will secure your mobile digital display and ensure that your audience can fully enjoy your display content.
8. Does the Truck LED Display Has a Power Generator?
Yes, the YUCHIP LED truck has a built-in self-contained generator to power your LED displays.
This allows us to deliver your digital LED screen freely and easily anywhere and anytime you need it.
We use a low noise generator for our LED trucks, so it will not cause interruption with your audiovisual display nor distractions to your audience.
Moreover, our LED experts and engineers also utilize a power distributor box, which prevents any damage to your mobile LED screen caused by the high pulse voltage during the start or stop of the truck or trailer.
Our LED trucks are professionally designed and manufactured to make them an ideal digital billboard display for outdoor use.
9. How Long Does It Take to Set Up a Truck LED Display?
Setting up your LED truck display will only take around 30 minutes or less.
Our mobile LED trucks are designed to have a fast lock mechanism, making the assembly time quicker and a lot easier.
Once our LED truck reaches your location, the LED screens are already attached to the trailer or truck.  It will only take our staff to do minor setup procedures to start displaying your digital ad content.
However fast it is to assemble, that is also how quick it is to disassemble.
Because of the reasons mentioned above, the LED trucks are becoming popular as outdoor digital displays. It is easy to manage, operate, install, pull off, and most especially, move around.
10. What are the Most Significant Advantages of Using Truck LED Displays?
Truck LED displays are a popular digital display option for various events because of their unique qualities and excellent performance.
If you are planning to use an LED truck display for your subsequent events, here are the main advantages that your LED truck displays can offer:
Portable. Since LED digital billboard trucks have wheels. It is easy to station anywhere you want. It does not require a laborious transport system to transfer from one place to another. Renting and transporting an LED video truck is just like driving your car. Its ultra-slim screen cabinet makes it way easier to move.
Versatile. One best thing about LED display trailers is the versatility it offers. You can use it for visual decorative display purposes in one of your events; as an advertising screen for your sponsor in your next event. It also supports all kinds of file content. You can display colorful images, engaging videos, and fun audiovisual displays, and more.
Manageable.  Mobile LED billboards are easy to manage both in installation and operation. It does not require unique structures or scaffolding to install and, it is as easy as other LED displays to control.
All in ONE. Above all, LED truck display as an all in one outdoor digital display. It has its power generator, control room, and structure. All you have to do is drive it to the location or venue, and you may now display your advertisement and other digital display content. It requires less time to set up, less staff needed to manage, and less effort to achieve your digital display.
11. What are the Tips in Choosing/Purchasing a Truck LED Display?
If you contemplate having a mobile LED display for your business or events, here are some guidelines for renting/buying a mobile LED display.
Decide whether you will purchase or rent the mobile LED display. 
The first thing you need to identify is whether it is for one-time use or otherwise. If you utilize the mobile LED screen for just a single event, renting from a mobile LED display supplier might be a wiser choice. However, if you plan to use it multiple times in a month or year, purchasing your business mobile LED screen would save you more money.
Choose mobile LED screens with the correct pixel pitch value. 
Mobile LED screens have different pixel pitch values. The perfect pixel pitch for your mobile LED screen is dependent on the viewing distance of your audience. So before purchasing your mobile LED screen, you must know how you are going to use it. That way, you can estimate how far your audience will be from the digital screen.
Choose the appropriate truck/vehicle chassis for your digital display. 
Your truck or trailer will determine how big an LED screen you can hook up to it. So, make sure to purchase the right truck size for your requirements and needs.
Since the mobile LED truck will be moved and transferred from one location to another, choosing a quality truck chassis for your LED display trailer is necessary.
Do not always go for the mobile LED display with the lowest price.
It is not practical to purchase the cheapest mobile LED screen you can find in the market. Choose the led screen truck rental that meets your requirements and needs. It is always better to go for a quality LED truck for a reasonable price.
Find a reliable supplier and manufacturer of mobile LED displays
Most importantly, go to a trusted mobile LED display trailer manufacturer. Choose a provider who is an expert in the field. The right mobile LED provider will help you with all the tips mentioned in this list. They are the ones who know everything about LED trucks.
12. How Much Would it Cost to Buy/Rent a Truck LED Display?
Just like any other LED digital display, the cost of a mobile LED display depends on various factors.
These factors include, but are not limited to, the size of your preferred LED truck, location or venue, the duration of the rental, etc.
It is always best to consult your mobile LED provider to assist you with your LED truck needs.
You may request a price quote with us for your mobile LED project, and we will have it written down for you within a few days.
We have various led display trailers for sale that are perfect for your every need. We can also custom make your mobile LED screen to meet your requirements.
13. Where to Rent a Truck LED Display?
If you are looking for an LED display trailer for sale or rent, you visited the right page.
YUCHIP is a trusted and reliable mobile LED display solution provider in China.
We have been providing quality and excellent LED products all over the world since 2004.
YUCHIP designed truck LED displays are exported to different countries like the USA, Germany, Australia, Poland, Zimbabwe, Spain, etc.
Here at YUCHIP, we do our best to ensure that every client, whether local or international, will receive the best quality LED products and services they deserve.
Our truck LED screens will give your event a super-sized, full-color LED display that will surely stand out if you have an upcoming event.
Don't hesitate to contact us at manager@yuchip.com, and we will be happy to assist you.
---
Advertising In The New Era
Advertising, the word seems like a boomerang; it keeps on bouncing back and forth. And in this new generation of technology, it looks like advertising is topping the market.
More and more people believe that advertising is the quickest and most convenient way of making a product known to people. Its overlapping benefits are coming a long way. But, how does advertising create a meaningful outcome?
Advertising Benefits
Let us familiarize ourselves with why advertising is keeping its track on top, especially these days.
Lesser Use of Renewable Resources
The magazines, newspapers, and leaflets for advertising are known to us, all from cutting trees. Although trees are renewable, the time for planting and growing before using them is pretty long. Thus, it means we should regulate the use of trees to avoid further damage to the ecosystem.
Thus, through digital media, higher sales are possible without harming nature.
Increase in Sales and Profit
People will get to know what you're offering and why your product is worthwhile through advertising.
Besides, with ads being played over and over and in various locations, if possible, you can reach out to more and more audiences every day.
The more people see your product, the better and higher the sales probability to simplify the equation.
Unconsciously, with advertising, you are educating the people as well. Besides, ads convey factual or scientific information that people can use and apply in their lives.
More advertising media and clients create more and more employment opportunities.
The rise in advertising profits opens market expansion, leading to a broader network and more products.